« Obama Speaks About Ft. Hood But First Gives "A Shout Out" To Someone In The Audience
|
Main
|
Overnight Open Thread - Reconciliation Edition (Mætenloch) »
November 05, 2009
Breaking: Fort Hood Shooter Alive. Also, Narrative Takes A Hit, Hasan Seems To Be A Pretty Big Fan Of Suicide Bombers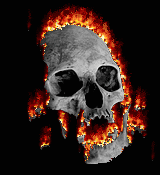 Army press conference right now.
Now they are saying it's a single shooter, Hasan, and he is in the hospital.
The officer who shot him was thought to be dead but she's alive and out of surgery.
Damn. Just remember Hasan Akbar is still alive. I have no idea why. Well, I guess I do.
I was going to do this as a separate post but I figured I'd add it on here....
In a comment on one of the threads I half joked that tomorrow's spin on Hasan would be he was so sad from hearing other soldiers stories that he had PTSD by osmosis or something.
Alas it's been the spin tonight.
Meanwhile, it turns out that Hasan had put up some web positing expressing admiration for suicide bombers.
The postings appeared to have been made by Maj. Nidal Malik Hasan, who was killed during the shootings at the Army post incident that left least 11 others dead and 31 wounded. The officials say they are still trying to confirm that he was the author. They say an official investigation was not opened.

The officials spoke on condition of anonymity because they were not authorized to discuss the case.

One of the Web postings that authorities reviewed is a blog that equates suicide bombers with a soldier throwing himself on a grenade to save the lives of his comrades.

"To say that this soldier committed suicide is inappropriate. Its more appropriate to say he is a brave hero that sacrificed his life for a more noble cause," said the Internet posting. "Scholars have paralled (sic) this to suicide bombers whose intention, by sacrificing their lives, is to help save Muslims by killing enemy soldiers."
This will be poured down the memory hole as soon as possible.
Fox spoke with someone identified as Col. Terry Lee (ret) who worked with Hasan at Ft. Hood. Lee says Hasan was critical of US policy and was pretty psyched about Muslims killing Americans.
There's a lot of talk among the idiots in the media that Hasan didn't want to go to war. If even half of this accurate, Hasan had no problem going to war, he did so today. Just on the other side.
Oh and for those who say he has some sort of PTSD, a reminder: This Aint Hell says Hasan has never deployed to a war zone.

posted by DrewM. at
09:16 PM
|
Access Comments