« Things You Should Think About In Front Of The Cameras
|
Main
|
Dede Has a Bad Day »
October 21, 2009
ScozzoflavaFAIL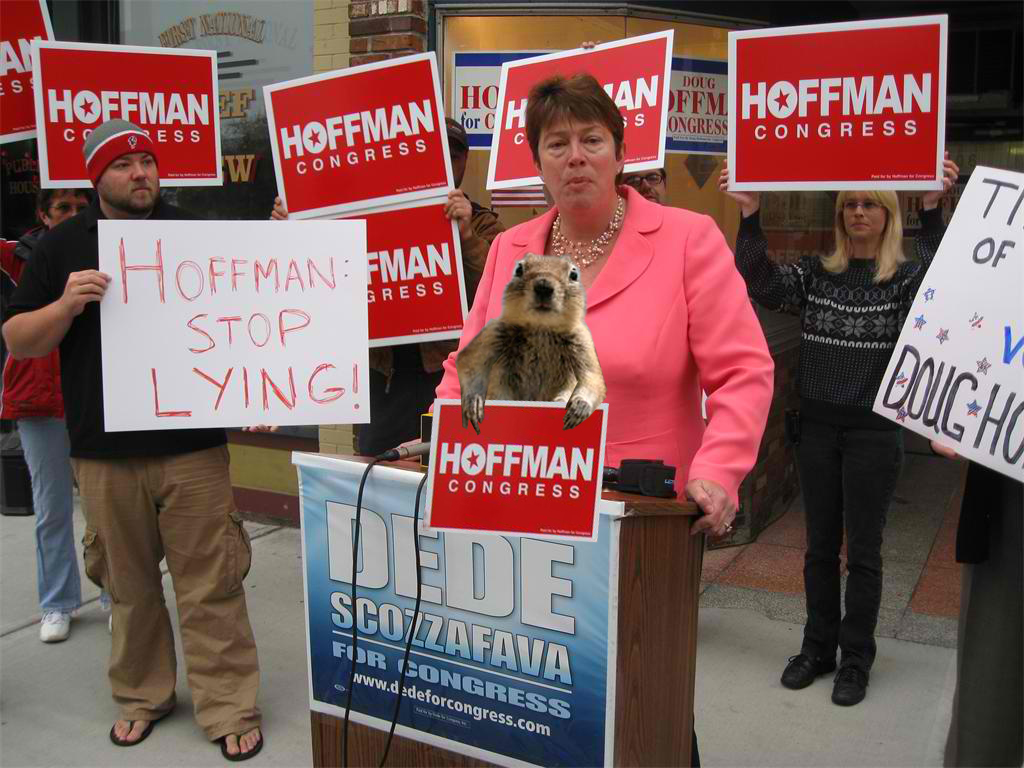 She showed up at Doug Hoffman's office to challenge him to a debate on the street. (He's asked her to debate several times, by the way. She's refused.)
Anyway, check out the visuals she got for her trouble.
Added... Ian's photoshop.
Incidentally, this post wasn't a joke. I attempted to put it into draft the moment after I saw Dave had just done the same post, and thought I had done so, without anyone seeing.
But apparently my internet connection was lost.
When it came back, I checked the site to see that it had never been put into draft. And by that point there were 100 comments mocking me, so what could I do? J


posted by Ace at
03:50 PM
|
Access Comments