« More Important Messages From Non-Celebrities
|
Main
|
Football Picks Reminder IMPORTANT UPDATE »
October 02, 2009
Overnight Open Thread - TGIF (Mætenloch)
TGIF y'all. Tonight we deal with issues dear to the moron heart.
Bacon - Our Line in the Sand
First they came for the nitrites, but I wasn't sure what those were so I did nothing. Then they came for more of the pig, mostly the parts I didn't like so again I did nothing. But now they are coming for the bacon and it is time for us to draw a line in the sand. To say this far and no further. This is The Bacon Line - they shall not pass.
We must fight casual insults to the pig that a decadent, bacon-less Hollywood gives us:
And trust me there are many bacon haters out there: See here, here, here, here, here and here. And that's not even including the vegans, health nazis, and confused Christians.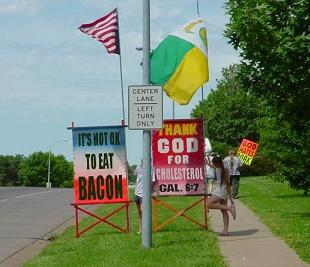 If they will not love the bacon, then let them fear it!
More for the Bacon Warriors:
100 Ways To Use A Strip of Bacon
Best quote:
I have four words for all you bacon haters: Bacon. Will. Never. Die. Fine, the bacon lube and bacon bras are a little creepy. Maybe we've gone too far when we're literally trying to screw bacon. But I steadfastly refuse to stop eating it in every form imaginable.
Too far or just thinking outside the box?
Bacon and Your Pet: Do not overfeed your pet skunk with bacon as much as they might beg.
The Most Debauched Man of the 20th Century
Somerset Maugham enjoyed rent boys and hookers nearly every night of his life. And in between he attempted to seduce any young man or woman he came across while filling his time with drugs and drink. Oh and apparently he wrote some novels too. Just remember that he did all of this before the internet or even the telephone. Even the worst Hollywood actors or Roman Polanski are but amateurs compared to him.
Ginger Watch: Why Are Some Men Drawn To Redheads?
Witchcraft and freckles apparently.
Tonight's post brought to you by old school hippie beating: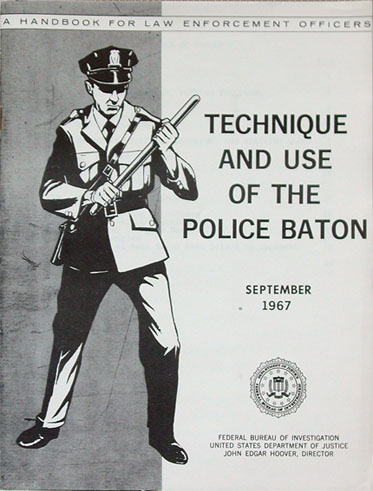 Notice: Posted by permission of AceCorp LLC. Please e-mail overnight open thread tips to maetenloch at gmail. Otherwise send tips to Ace.

posted by xgenghisx at
11:59 PM
|
Access Comments