« Obama And McChrystal Have Spoken One Time Since McChrystal Took Command In Afghanistan
|
Main
|
Coulter: Left's Indoctrination of Kids "A Pussy Thing To Do" »
September 28, 2009
Overnight Open Thread (Mætenloch)
So it's Monday. Yeah.
Item #1: "Smells Like Teen Spirit" - Ukulele Style
The ukulele gets no respect but it can still rock. And pretty much any song played on it sounds a little happier and nicely different as the Ukulele Orchestra of Great Britain show below:
Don't care for the ukulele? Well FYNQ. There's more:
"Hey Ya"
"Walk, Don't Run" [Take one of my favorite instrumentals, add lyrics and puppets and you get this]
"The Man Who Sold the World"
"Diamond Head"
"Take on Me"
"I Will Survive"
Theme to "The Good, the Bad, and the Ugly"
"Anarchy in the UK"
"Build Me Up Buttercup"
"Sweet Home Alabama" [Mmmm Hayley]
"Mamma Mia"
"Super Mario Brothers Theme"
"You Don't Bring Me Flowers"
"Miserlou/Pipeline"
"Should I Stay or Should I Go"
"What Do I Get"
"All the Young Dudes"
"Crodile Rock"
"Paper Planes"
"Come On Eileen"
"Don't Look Back in Anger"
"One"
"Hava Nagilah"
"Blitzkrieg Bop"
"Tainted Love"
"Gangsta's Paradise"
"Baby Got Back"
"The KKK Took My Baby Away"
"Jump Around"
"London Calling"
"Werewolves of London"
"Life on Mars"
"Wipe Out"
"Creep"
Item #2: One Stop Nuclear Shopping
Need some uranium but aren't Iranian? No problem. All out of strontium90 and cobalt60? They got that too. Need a jet engine? Can do. Plain old thermite? Check. Tesla coil? check. Death ray kit? check. Drug tests? Check. Caffeine soap and shot glasses? check and check.
Paypal, money orders, or briefcases of cash accepted.
Oh and they have coffee mugs too.
Tonight's post brought to you by effin' ponchos: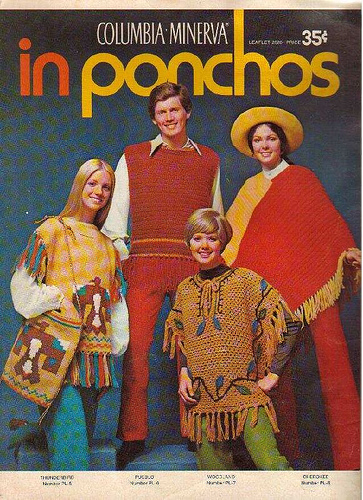 Not to be confused with That Poncho.
Notice: Posted by permission of AceCorp LLC. Please e-mail overnight open thread tips to maetenloch at gmail. Otherwise send tips to Ace.


posted by xgenghisx at
11:59 PM
|
Access Comments