« Breaking: ACORN Off Census Duty, Finally, According to Bret Baier
|
Main
|
Three Point Five Yards »
September 11, 2009
Maryland DA Announces He May Seek Prosecution of O'Keefe and Giles
Dynamic Duo On Hannity Now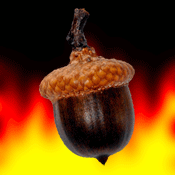 The statute is the statute, but it surely has had a press exemption carved into it by judges.
And wouldn't you know it, O'Keefe and Giles just happen to be freelance correspondants for one of the (seriously) biggest-trafficked news organizaitons on the internet, Breitbart.com.
Funny that he's going after the people who exposed the child-sex-slave accomplices at ACORN, rather than the child-sex-slave accomplices themselves.*
* Actually I doubt they broke any law -- conspiracy requires an agreement that a crime will be committed, which the women were not agreeing to; they were merely (and I use that term advisedly) giving advice as to how a crime could be committed -- but it's interesting the DA finds that question uninteresting but wants to "vet" O'Keefe and Giles.

Memo to Brietbart: Put them under contract to pay them, going forward and retroactively, any videos they provide to you with first rights. Say, $100 a video accepted.
You can afford it.

Memo to O'Keefe: Stop calling yourself an "activist," buddy. Journalist. Journalist journalist journalist.
Flaming Acorn by shaisutu.

posted by Ace at
08:51 PM
|
Access Comments