« David Shuster Tweet: It's Far, Far, Far Too Early to Assign a Political Motiation to the Guy Who Killed the Pro-Life Activist
|
Main
|
Maryland DA Announces He May Seek Prosecution of O'Keefe and Giles
Dynamic Duo On Hannity Now »
September 11, 2009
Breaking: ACORN Off Census Duty, Finally, According to Bret Baier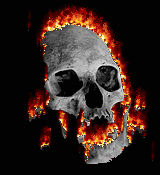 Full Quote from Brett, Courtesy of Jes' TiVo:
"The census director has now sent a letter to the national headquarters of ACORN notifying them that the Census Bureau is severing all ties with ACORN for all the work having to do with the 2010 Census, either in preparation for or the execution of the 2010 Census. ... A copy of this letter has been sent to Congress and relevant committees. ... Major Garrett is working this story."
This will be yet another story where those reading the MSM only find out about the escalating controversy after a big action has been taken.
The Past-Tense Media.
Thanks to this guy right here for the original tip.
All-ACORN at Big Government: Why fix what's not broken?
At top, ACORN's poor-us letter:
TATEMENT FROM ALTON BENNETT, PRESIDENT OF ACORN HOUSING, AND MIKE SHEA, EXECUTIVE DIRECTOR, REGARDING RECENT NEWS REPORTS Washington, D.C. –"As President and Executive Director of ACORN Housing we were appalled and angry to see the video of two Washington, D.C. employees offering advice on how to operate an illegal enterprise to keep it hidden from the government. While no transaction took place – no loan documents were signed or submitted, no bank loans were arranged, no new business was established – this is not how we behave. All ACORN Housing staff members undergo rigorous training and are expected to comply with high standards for ethical behavior and compliance with the law.

"This video tape is slanted to misinform the public about ACORN Housing. The people who made this tape went to at least five other ACORN Housing offices where they were turned away or where ACORN Housing employees responded by calling the police. That is not mentioned on the tape – it is part of a long-term plan to smear ACORN Housing for political reasons and provide entertainment in the process. But that does not excuse the behavior of the employees. We have fired them and are initiating an internal review of practices and reminding all staff of their obligation to uphold the highest legal and ethical standards.

Ahem. We have only their word for it that five offices turned them away.
Futhermore, who cares? At least two offices (and probably more to come) helped child sex slavers get right with the IRS.
This is not "one bad apple." This is four bad apples-- and counting.
In related news, Charles Manson wants credit for the numerous people he didn't ordered slaughtered. Hey, he killed only, what, 13 people? (No idea, really.) What about the literally thousands of people he met and didn't have killed?
Oh and there's this of course: Raaaacist Fox News the real malefactor here.
Fox's attempt to smear ACORN Thursday September 10, 2009 is despicable, part of a coordinated, long-term campaign by Fox to damage ACORN, the premiere community organization of low- and moderate-income people in the United States. Every day ACORN members are working for health care reform, living wage jobs, to end the foreclosure crisis, and to strengthen our public schools. For its part, Fox is running a campaign to demonize ACORN. They will get attention, but they will not succeed.

In July 2009, Fox agents attempted to enter ACORN offices in New York, in Philadelphia, in San Diego, in Los Angeles, and possibly other locales. In each case they were turned away, and in Philadelphia ACORN staff were concerned enough that a police report was filed. In Baltimore, the Fox squad deceived ACORN staff by consistently misrepresenting their intentions. No tax returns were filed and no assistance was provided. But the ACORN personnel in question have been terminated because their handling of the Fox agents provocateurs did not meet ACORN's standards of professionalism.

The larger pattern of Fox's irresponsible actions here is the real news. From Glenn Beck calling President Obama a racist, to Fox inciting racism and threats of violence with the Teaparties, to Fox unleashing a hit job on ACORN the day after an inspiring Presidential healthcare speech before Congress, Fox has long since abandoned any journalistic pretense. It is clear and not coincidence that FOX continues to attack and divide our nation along racial lines. We believe our country is beyond this type of attack and call on all Americans to demand that FOX stop its racist coverage.
It is clear and not coincidence that every single time a minority or minority organization gets caught dirty they scream it's just "raaaaaacism" to blame.
Keep riding that horse, guys. Keep riding it. Yeah, the charge just gets more and more potent every time you use it to excuse inexcusable behavior.
Remember how Obama was going to heal racial divisions -- particularly, it was implied, as regards the culture of unending excuse-making and blame-shifting among the bad apples in the black community?
Yeah. How's that working out? Any statements from Captain Wonderful instructing blacks they can't just whine about racism when caught doing criminal and/or irresponsible things? Like, maybe that actually contributes to racial strife -- blaming whitey when obviously the blame falls on specific black actors -- and furthermore makes "racism," which ought to be serious charge commanding attention, increasingly ignored?
If everything's racism then nothing's racism. We have a black President now, but he can't be bothered to say something simple and obvious like "Let's save charges of racism for... I don't know, actual cases of racism maybe? And let us have a new cohort of responsible black leadership telling those who cry racist wolf that they're hurting the country, damaging race relations, and hurting their own race by cynically using the charge of 'racism' to excuse their own personal criminality and awful behavior. Stop hijacking our agenda as a personal get out of jail free card."
But no. Full speed ahead with the nonsense.
A largely-minority organization staffs its offices with troglodytes willing to do a solid for child sex slavers and it's my fault.
Oh yeah, I'm buying that. I'm so obviously to blame.

posted by Ace at
06:19 PM
|
Access Comments