« Former Time Reporter Matt Cooper: It Like Totally Feels Like 9/11 Today, With Kennedy Dead and All
|
Main
|
Democratic Congresswoman Molly Markey and Democratic Senator John Tester: You Know, You're Going to Have to Give Up Some Benefits to Make ObamaCare Work, Right? »
August 27, 2009
Cowbell: Obama Hits 50% in Gallup
50-43... losing one in approval and gaining one in disapproval.
Eh, a bit of noise. But once again: The trend is obvious, persistent, and dramatic.
If When he drops below 50% in the coming weeks, it will be the third-fastest fall below 50% of any postwar president.
Rasmussen has Obama picking up support, flipping from 49-50 to 50-49. Noise.
For cowbell, the original Cowbell Girl, Kim Richards. Here, in Tuff Turf. I was sort of obsessed with her as a kid, and watched thoroughly rotten shows like Hello, Larry just because she was in them.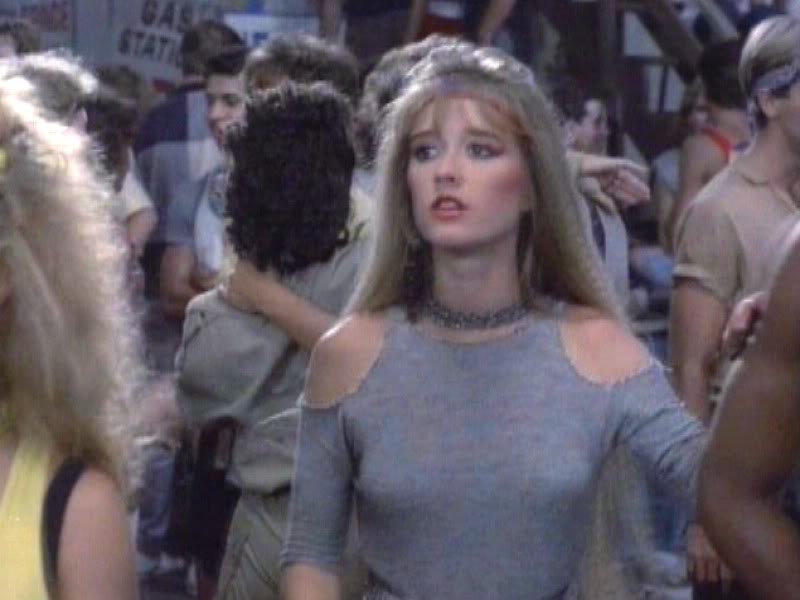 And some cowbell theme.
Here she is now, by the way. Still cute.

posted by Ace at
03:50 PM
|
Access Comments