« Look at All These Liberals, Obama Supporters, and Obama Chiefs-of-Staff Being Quoted Out of Context
|
Main
|
McKinnon: Santorum May be "Dangerous," But you are Vile
Updated and Bumped »
August 19, 2009
Oh, My: MSNBC Carefully Crops Shot of Black Man Carrying AR-15 at Healt Care Rally to Avoid Skin Color, So They Can Then Rant and Rave About "White People" Showing Up With Guns When a "Person of Color" is President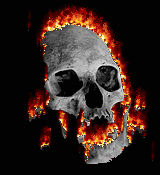 Oh no they di'n't.
Oh yes they did.
Allah is outraged, as is the Newsbusters which found this (or rather their partner/parent MRC).
Heads should roll for this.
These bastards are screaming about racial tensions and they're deliberately falsifying video in order to create more racial tension for partisan gain and ratings?
Here's the video before the careful cropping. Which, you know, would have taken less care and effort to run. Cropping and repeating that one almost-still image took more time and effort than just running the real news.
So why did they take extra time? Well, falsifying news ia harder than reporting it, so I guess they must have their reasons.
By the way, the guy who posted that clip on YouTube wrote this:
This is gonna send Chris Mathews and the rest at MSNBC over the edge. They can't claim racism this time. What will they do? They'll say it's a white guy with face paint?
They can't claim racism this time. And yes, they did claim it was a white guy, albeit no mention of face paint.
How naive you are, sport.
Chris Matthews 1, You 0.
They can't be allowed to get away with this.
As I have noted with footnotes and authoritative citations previously, Contessa Brewer is a dirty, lying, pus-mouthed whore.
A cheap, sore-riddled nasty bit of gutterscrunge who'll rent you her mouth for the change in your pocket.
A tawdry wallow-trollop oozing with syphilitic fester who raises her filthy skirts at the scent of crack-smoke.
A disease-dripping pincushion, the media's vile mattress of last resort, a pathogen in garish vinyl high heels, a loose-toothed croup-breathed nightcrawler reeking of bathtub gin, fungicide, and the genetic stink of human desperation.
A skanky bit of mung-trash sloughing off diseased skin like a leprous snake. (A leprous snake who whores out her verminous cloaca for two bits a pop, I mean.)
This sad clown of a whore, oozing with foul custard and slack and sloppy as an over-used trash bag, is too stupid to know how to lie judiciously, and so lies promiscuously and wantonly, demonstrating all the discretion she once showed in junior high when her nickname was "Automatic" Brewer.
By the way: No, I don't think Contessa Brewer really "did" this. She's too stupid. She doesn't have that kind of responsibility. Her job is to wear a wonderbra, eat rice pudding with a "safety spoon," blow the line producer, and read the phonetically-spelled questions someone else writes for her.
Some pale fat loser in the producer chair did it. But I don't know that porky nobody's name, and Contessa Brewer knew what was being done here, so the hell with Typhoid Brewer.
Contact: Ask NBC if it plans on running a dramatization of The Turner Diaries on the air, or if it will just stick to falsifying the news in attempting to provoke a race war.
New York, NY 10112 (Map)
Phone: 212-664-4444
Fax: 212-664-4085
NBC Headquarters
30 Rockefeller Plaza
New York, NY 10112
Tel 212-664-4444
Fax 212-664-4426
NBC Washington Bureau
4001 Nebraska Ave NW
Washington, DC 20016
Tel 202-885-4200
Fax 202-362-2009
Letters world@msnbc.com
DC Bureau Chief
Tim Russert tim.russert@nbc.com 202-885-4548
Nightly News
30 Rockefeller Plaza
New York, NY 10112
Tel 212-664-4971/4691 or 202-885-4259
Fax 201-583-5453
Email nightly@nbc.com
Executive Producer
David Corvo david.corvo@nbc.com 212-664-4850
Meet the Press
4001 Nebraska Ave NW
Washington DC 20016
Tel 202-885-4598
Fax 202-966-4544
Letters mtp@msnbc.com
Executive Producer
Nancy Nathan nancy.nathan@nbc.com
Today Show
30 Rockefeller Plaza
New York, NY 10112
Tel 212-664-4249
Fax 212-664-2914
Email today@nbc.com
Executive Producer Jeff Zucker
jeff.zucker@nbc.com 212-664-2830
Dateline NBC
30 Rockefeller Plz
New York NY 10112
Tel 212-664-7501
Fax 212-664-7864/7073
Email dateline@nbc.com
MSNBC
One MSNBC Plaza
Secaucus NJ 07094
Tel (201) 583-5000
Fax (201) 583-5453/5584
Email letters@msnbc.com world@msnbc.com
201-583-5030
(Steven Capus, exec producer steven.capus@msnbc.com 201-583-5102)
Hardball w Chris Matthews hardball@msnbc.com 202-783-2615

Thanks to AHFF Geoff for that stuff.

posted by Ace at
08:51 PM
|
Access Comments