ę Obama Gives Presidential Medals of Freedom to Disgraceful Race-hater, Killer
|
Main
|
Stabilization Bill Provides Some Stimulus After All Ľ
July 30, 2009
Ask Not What Ace Of Spades Can Do For You, Ask What You Can Do For Ace Of Spades (No, Itís Not About Money)
Our friend Ace gives and gives and gives but he almost never asks for anything. Hell, it took an open bloger and some of the co-bloggers to hit you up for money.
But late last night/early this morning Mr. OíSpades made a request. A simple request reallyÖ
58 Can I ask everyone a favor? Please?

Can everyone call Palin Steele only either "Dummy" or "Dum-Dum" from now on?

Say it respectfully, as if it's a genuine name. But always Dummy or Dum-Dum.

Please. I want this. For *me.*
Posted by: ace at July 30, 2009 01:07 AM (JQ+0C)
Are you bastards so cold-hearted that you would deny Ace this?
Below the fold are some of Dum-Dumís greatest hits. The kind of things that struck one or more of the co-bloggers as so stupid we actually emailed them around.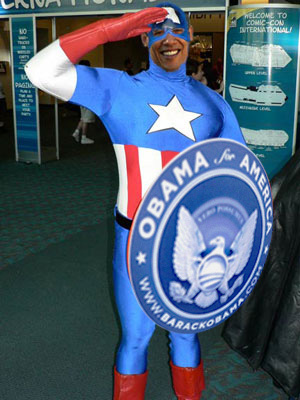 Dum-Dum, Real Man of Genius. we salute you!
Take a look at them and I think you'll agree that they are just, well, dumb. And embarrassing. But mostly dumb.

"Ace is by far the best looking out of the bunch (just saying, nothing homo here)."
Posted by: palin steele at June 10, 2009 11:07 AM (VDj74)

Oh come on, you can't deny that Hannity acts like an overeager little school boy everytime he 'interviews" (read: fellates) Palin
Posted by: palin steele at June 08, 2009 08:50 PM (VDj74)

I was barely born by then.
Posted by: palin steele (the only non-partisan on AoSHQ) at July 30, 2009 01:16 AM (VDj74)

"Obama really isn't that funny. It's not a liberal bias thing. Clinton was made fun of as much as any politician, even Gore was. Obama just doesn't have something that you could really make easy jokes on."
Posted by: palin steele at June 11, 2009 11:30 AM (VDj74)

"It's like if your friend decided to take a rubber dildo and slap your forehead with it, you might think its funny. But if your friend slapped a rape victim's forehead with a dildo, she'll react far worse."
Posted by: palin steele (the only nonpartisan on AoSHQ) at July 23, 2009 01:27 PM (VDj74)

Of course, that's just a taste of the genius that is Dum-Dum. Please feel free to add any you may remember.
UPDATE [D in T]: This one made me giggle like a little girl,
104 "So I ask again: What the fuck good is "moral authority" in any measurable, objective way?" - Nom de Blog
The best way I can explain moral authority is to use an example. Do you read comics? If so, I point to exhibit A or moral authority, Captain America.
Captain America would always do the right thing, and by doing so, he inspired his fellow heroes to follow his example. Even though a mere mortal with powers far surpassed by most other superheroes, he LED the Avengers, which included powerhouses such as Hulk and even gods in Hercules and Thor. They all believed in the goodness of Captain America.
The antithesis to Captain America would be Frank Castle, aka Punisher. He also went after bad guys, just as zealously as other heroes. But he had no moral compunctions, for him, the ends justified the means. And while he struck fear in the thugs of the world, he never shone light in the cities he staked out. Citizens feared him just as much as the criminals he fought.
So in conclusion, moral authority is what Captain America represents. It's something that President Obama is bringing back to our great nation."

Posted by: palin steele at June 05, 2009 06:44 PM (VDj74)
I was riveted right up to the conclusion.

posted by DrewM. at
08:02 PM
|
Access Comments