« Anyone Up for a Chuckle at Chris Dodd's Expense?
|
Main
|
"Darkness is Cheap, and Scrooge Liked It." »
July 18, 2009
This American Soldier Is In Peril
I pray this ends well. But in my heart I believe it will not.
I am going to push this down, because I hate to be a downer, I do.
Dammit.
God, please let us save him. He was saving us. Doing the difficult job that we asked of him.

I'm really sorry for the Sat night downer, I am. It's just a big deal. Thanks.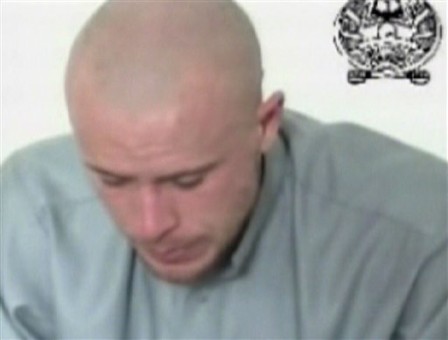 I hate these motherfuckers who kill, abuse the weak. Inflict their goddamned hatred on the world. They are pure evil. I want them to die in flames. I wish I could toss in my Zippo to seal the deal. Sue me.
Also I am sick to fucking death of these goddamned political apologists who insist our actions are the problem, it's us. We stand up to these creatures, and still they have the goddamned gall to tell the rest of the planet we are somehow at fault. These sorry shitheels (Reid, Pelosi, Obama et.al.) have the goddamned audacity to cry that we are to blame, because we serve ice cream to murderers in Guantanamo.
They should be ashamed of themselves. But they are not, damn them.

posted by Dave In Texas at
08:33 PM
|
Access Comments