« US-Israel Relations Still Crumbling
|
Main
|
Report: US Now Reading Miranda Rights To Battlefield Detainees In Afghanistan »
June 10, 2009
Breaking: Shooting At National Holcaust Museum In DC UPDATE: 89 Year Old White Supremacist? Wounded Security Guard In "Grave Condition"
Update: Sources say guard has died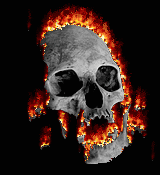 Update [Slublog] - Sources are telling WJLA-TV news that the guard who was shot has died.

Above the story update:
MSNBC is reporting that name of susupect is James Von Brunn, a white supremacist, born 1920. There is no official confirmation of this yet.
FNC confirms identity, says there are unconfirmed reports he was shot in the head. They say he might be in his 60s and they are looking at his website and say it's "clearly anti-Semitic".
FNC says according to the bio on the website he's a WWII vet.

Here's the bio from the Google cache of his website (I'm not going there) that he presumably wrote for himself.
James W. von Brunn holds a BachSci Journalism degree from a mid-Western university where he was president of SAE and played varsity football.

During WWII he served as PT-Boat captain, Lt. USNR, receiving a Commendation and four battle stars. For twenty years he was an advertising executive and film-producer in New York City. He is a member of Mensa, the high-IQ society.

In 1981 Von Brunn attempted to place the treasonous Federal Reserve Board of Governors under legal, non-violent, citizens arrest. He was tried in a Washington, D.C. Superior Court; convicted by a Negro jury, Jew/Negro attorneys, and sentenced to prison for eleven years by a Jew judge. A Jew/Negro/White Court of Appeals denied his appeal. He served 6.5 years in federal prison. (Read about von Brunn's "Federal Reserve Caper" HERE.) He is now an artist and author and lives on Maryland's Eastern Shore.
Here's hoping the security guard he shot recovers fully. As for him? Let's hope they wasted to much effort on him.
D.C. Mayor says security guard is "in grave condition".
UPDATE: A cop just held a curbside press gaggle says it was 'a long gun', not sure if shooter went through metal detector. One security guard wounded, two other guards returned fire and wounded the gunman.
Via Twitter: Jake Tapper says "it's bedlam".
Also via Tapper's Twitter: Shooter is a white male born in 1920 and used a shotgun.
Not sure what to make of that but don't forget it's early and details change. Reports have stated both the guard and the gunman have been taken to a hospital.
Just happened. (Well about an hour ago 12:50 EDT)