« Craigslist Ad: Hey, Come Rape My Unwilling Wife So I Can Get Off Watching It
|
Main
|
No Friends of Angelo: CountryWide's Mozillo Indicted by SEC for Fraud »
June 04, 2009
Sotomayor's College Thesis Insisted the United States Congress Was Actually the North American Congress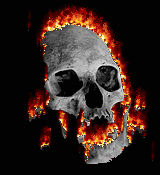 Stuart Taylor (with an assist from KC Johnson of Duke LaCrosse Hoax fame) in the National Journal (link through Hot Air):
First, I'm curious as to when Sotomayor ceased being a Puerto Rican nationalist who favors independence -- as she says she does in the preface. (The position, as she points out in the thesis, had received 0.6 percent in a 1967 referendum, the most recent such vote before she wrote the thesis.) I don't know that I've seen it reported anywhere that she favored Puerto Rican independence, which has always been very much a fringe position....

Second, her unwillingness to call the Congress the U.S. Congress is bizarre -- in the thesis, it's always referred to as either the 'North American Congress' or the 'mainland Congress.' I guess by the language of her thesis, it should be said that she's seeking an appointment to the North American Supreme Court, subject to advice and consent of the North American Senate. This kind of rhetoric was very trendy, and not uncommon, among the Latin Americanist fringe of the academy.
Good Lord.
I'm not sure this appointment is in the bag anymore.
She questions US sovereignty -- in fact, she seems to expressly deny it. The US belongs to the whole of North America, she contends.
Or Is She? Reading this again, I don't know if necessarily a claim that the US belongs to people other than US citizens. It may be some attempt to distinguish between the Puerto Rican Congress (I assume they have one) and the US one.
But even so, why not just distinguish in that manner? Puerto Rican Congress. US Congress. Seems pretty easy. I managed to distinguish them without too much trouble.
What is this "North American Congress" business?
Mexicans, I think, sometimes refer to US citizens as "Norte Americanos." I think. But this is an American woman writing at Princeton. She cannot grasp that the name of her own country is in fact the United States of America, and not "Norte America" as Mexicans sometimes call it?
So -- is she an extremist or just lightly retarded?
Obviously... This term being favored by "fringe Latin Americanists" it has some ideological meaning. There's some reason Sotomayor insisted on using it again and again. It's a term of art within this fringe.
KC Johnson, who seems familiar with it, would do us a great favor by explaining exactly what meanings are typically assigned to this term by its users.

posted by Ace at
02:26 PM
|
Access Comments