« Maryland "soak the rich" tax costs state $100M in tax revenue
|
Main
|
Two Founders of Muslim Holy Land Charity Sentenced to 65 Years in Prison for Funnelling Money to Terrorist Group Hamas »
May 27, 2009
AWESOME! Looks Like Arlen "The Cowardly Lion" Specter Is Getting A Challenger In The PA Democratic Primary
Seems Congressman Joe Sestak is telling supporters he's in.
Here is the text from a handwritten note to supporters:

"I am writing you as especially dear supporters to let you know I intend to run for the U.S. Senate...my candidacy's credibility will have much to do with my fundraising success by the 30 June FEC filing deadline at the end of this quarter. Would you help me bring the change for the future we Pennsylvanians need[?]"

Infantino confirms that the note is genuine and that "Joe Sestak has written a number of similar notes."
Can't wait til his website is up and running so I can donate.
Specter meanwhile is hanging out in LA with Obama hitting up his new Democratic friends for money.
Anti-Harkonnen Freedom Fighter points out in the comments that Pat Toomey welcomes Sestak to the campaign.
"While Joe Sestak and I disagree on a host of issues," Mr. Toomey said, "I commend him for being a principled liberal who stands up for his beliefs and values. I have always believed that Pennsylvania voters—not party bosses in Washington—should have the final say over whom their nominees will be."

"There would be no lack of substantive policy differences in a general election race between Pat Toomey and Joe Sestak, but Pennsylvanians would get the kind of refreshing campaign they deserve—honest and straightforward, without the distortions and mudslinging that characterize Arlen Specter's tired old approach to politics," added Toomey Communications Director Nachama Soloveichik. "If you want to see what kind of campaign Senator Specter will run, just look at the first ad he ran this year—an ad he was forced to remove from the airwaves because it contained blatantly false attacks on Pat Toomey. Pennsylvania Democrats are just as likely to reject Arlen Specter's politics of expediency as Pennsylvania Republicans did."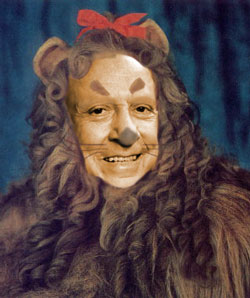 As always, thanks to Slublog

posted by DrewM. at
04:56 PM
|
Access Comments