« Justice Alito Politely Twits Liberal Justices for Hypocrisy
|
Main
|
About Judicial Activism »
May 26, 2009
Prop 8 Day of Decision

Prop 8 Upheld; 18,000 Existing Gay Marriages Still Valid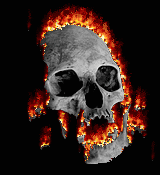 I haven't seen the decision yet (the California Supreme Court website is down, as expected), but local media is reporting that the decision is: Prop 8 is upheld; the gay marriages still valid.
Congrats to everyone (and me) who guessed right. I'll update as soon as I find a copy of the decision.
More:
Alright, I managed to download a copy of the decision. You can find it here at the Court's website if it works (PDF). (You might have better luck right clicking and "save as" than just clicking over there.)
The decision is 185 pages long. It's going to take a minute or two to digest. The gist is that Prop 8 is a constitutional amendment, not a constitutional revision (which would have had to go through the legislature). However, because Prop 8 did not explicitly apply retroactively to invalidate existing marriages, the 14,000 (now reported as 18,000) gay marriages lawfully performed before Prop 8 passed are still valid.
The decision was 6-1. A single justice wrote that Prop 8 worked such a sweeping change in rights that it constitutes a constitutional revision.
No justice agreed with AG Brown's argument that citizens cannot amend the constitution if the judiciary interprets the amendment to conflict with the existing constitution.
About the 18,000 Gay Marriages: Folks are asking what that's about and why these gay marriages still stand. The reason is that unless a statute, initiative, or amendment is expressly retroactive or it is "clear" that the intent of voters (or legislators) was that it have retroactive effect, it only operates prospectively. In other words, unless there was text in the amendment that said, "this will invalidate the currently existing gay marriages" it does not have that effect.
The justices did not find the "clear" intent of the voters to nullify the existing marriages because the ballot pamphlet which described Prop 8 did not address the question. The only mention which touches the issue was in the rebuttal to the argument against Prop 8: "Your YES vote on Proposition 8 means that only marriage between a man and a woman will be valid or recognized in California, regardless of when or where performed."
According to the Court, that single mention in an ancillary text does not demonstrate the voters actually intended that be the result.
I can feel the eyes rolling. The truth is, courts have always been hostile to retroactive alteration of vested rights. I would have been very surprised if they had found that one sentence enough to overturn marriages which were lawful when performed.
Does this lead to some (convenient) problems in the future? Sure. There's another equal protection argument now. But it's not an insurmountable one. Prop 8 is in the California Constitution now and stands on equal ground with the Equal Protection Clause.
Original Post is Below the Fold:
This morning at 10:00 PST, the California Supreme Court will issue its decision on Prop 8 and the 14,000 extant gay marriages in California. The possible outcomes are pretty straightforward:
(1) Prop 8 upheld as an amendment to the California Constitution.
(2) Prop 8 overturned as an impermissible revision of the California Constitution.
(3) Prop 8 overturned because Californians cannot amend the California Constitution in certain ways.
Option 3 is AG Brown's insane argument that amendments cannot actually amend constitutions...just because. I expect no justices will agree with it. Options 1 and 2 are much more defensible, and as I said the other day, I expect the Court to uphold Prop 8.
While we're waiting we can look at the results of the poll I had up Friday. Surprisingly (?), you guys split nearly 50-50 on the question of whether Prop 8 would be upheld. Reading the comments it looked like everyone thinks the Court will overturn it in a flash, but whoever came by to vote disagreed about half the time.
Also, of those who think Prop 8 will be upheld, by about 2 to 1 they also think the 14,000 gay marriages will still be valid. This is the split decision I predicted. It represents partial victory for both sides, though an empty one for most gay marriage advocates.
I'll update this post with information on the decision when it issues in just under an hour and a half.
Preemptive Warning of Domestic Terrorism: Whatever the outcome, I expect bad behavior out of some gay marriage advocates. Rallies are already planned in WeHo. Keep in mind that they do not represent all or even most gay marriage supporters (after all, more straight people opposed Prop 8 than gay!). The violent, bigoted acts of gay marriage supporters in November were domestic terrorism. There's just no other way to say it. I, and other gay marriage supporters, condemned it then. And I preemptively condemn it now.