« Bomb Blast in NYC Outside Starbucks on Upper East Side
|
Main
|
Ahmadinejad To Obama: Yeah, I'd Like To Take You Up On That Promise To Meet This Year »
May 25, 2009
Memorial Day 2009
A day to reflect upon debts we can never repay.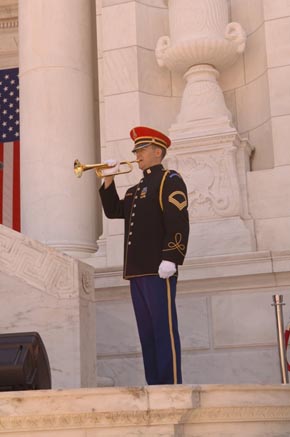 The Warrior Legacy Foundation is a new organization founded by the guys from Blackfive to keep alive "the heritage of those brave souls who have preserved and protected our sovereignty throughout our great nation's history." It's well worth checking out.
More on the motivation behind the foundation here.
Below the fold, two videos. One an FNC story from a few years back about the Tomb of the Unknowns at Arlington National Cemetery. The second, an ESPN feature about a young man killed in Iraq and the people who made his desire to help Iraqi children a reality.


posted by DrewM. at
09:54 AM
|
Access Comments