« Sure, Obama's Popular, But...
|
Main
|
More On Muhlenberg Moron: His Camera Prevented the Brutality »
February 24, 2009
WH Press Brief- Uncle J back in the fray
BARA, Pakistan — More than 70 United States military advisers and technical specialists are secretly working in Pakistan to help its armed forces battle Al Qaeda and the Taliban in the country's lawless tribal areas, American military officials said.

The Americans are mostly Army Special Forces soldiers who are training Pakistani Army and paramilitary troops, providing them with intelligence and advising on combat tactics, the officials said. They do not conduct combat operations, the officials added
This is the type of piece that can only be dealt with by holding an Uncle J Press Secretary event. So without further ado.

The jackals are gathered in the east room of the White House expecting another session kicking the crap out of hapless Robert Gibbs.

The lights dim and several disco balls descend while tendrils of smoke spill out from behind the podium. Suddenly the pounding beats and dulcet tones of Kid Rock's "Cowboy" fill the room. Through the fog strides a man diametrically dissimilar to their usual target and Uncle Jimbo takes the stage.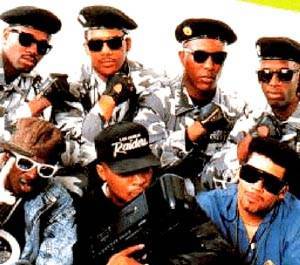 UJ: Greetings Jackals, I bet you thought you were through with me when W rode off to his new job as greeter in a Texas hardware store. No such luck, you see I don't serve as a partisan mouthpiece for whichever political hack and his band of thieves occupies this building. No, no no I represent the American people. You know them the ones who just had the future of their country mortgaged off on sub-prime loans to the Chinese by that Parliament of Hoors down the road aided and abetted by The Obama and his collection of tax cheats and influence peddlers.
Now stop cringing and get back in your seats, you know the doors are locked anyhow. We will be hosting a couple of special guests today on one of my favorite segments. "Who is publishing classified secrets?" Yes once again the excremental New York Times, currently owned by a Mexican telecom tycoon and a couple of guys who hit the Lotto, has published classified information and compromised a vital national security program. Lets welcome ERIC SCHMITT and JANE PERLEZ to the show.
A gate clangs open and Chuck D formerly of Public Enemy and the S1W's stride into the room dragging the two journalists who are dressed in mountain tribal garb and a burka respectively.
UJ: Tell us about our two unlucky contestants and what they have won Chuck.
CHUCK D: Listen up jackals. These fools have exposed a program where our Special Forces are doing exactly what they are supposed to do. Running around in indian country helping the slightly bad guys kill the extremely bad guys in Pakistan. Since the P-Stan government has cut and run from the tribal areas, somebody has to make sure that the banditos of ass up there don't send an exploding candy gram back our direction. Now for some reason these shit birds thought it would be a good idea to tell the whole damn world about that. I don't know what part of classified and top secret they don't understand, but they will have a chance to think long and hard about that.
UJ: Do you have something planned for them Chuck?
CHUCK D: Bet. Hell me and Professor Griff had a few cold ones and talked about what might be a good experience for some low down dogs who feel like their boolshit scribbling is more important than the freedoms those guys up in the damn mountains were giving them.
The lights dim again and the smoke drifts while a horrible wailing and clanging "music" eerily similar to the noise created when two alley cats and a hobo drunk on Valu Rite vodka share a dumpster fills the room.

A tall man in tribal garb and staring out of his one good eye strides out.
CHUCK D: Welcome Mullah Omar, Salaam Alaykum
MO: Alaykum as-Salaam to you Chuck my brother. I have come to collect the new Taliban Press Agents you text messaged me about.
CHUCK D: They are right over their your one-eyed eminence, but I gotta ask you a damn question. I mean I can understand you wanting to show up and collect these collaborating dung beetles who have done you such a solid, but did you really think I was gonna let your punk ass waltz in and out of here? Shit man, I'm an American and you are a terrorist nut case. S1Ws lock this crazy, Muslim freak up and shave that nasty ass beard off while you at it.
Griff has this bastards handlers out back and they can send these two new PR pimps back to Ass-Crackistan on the Rendition Express, load 'em up fellas.
Chuck D and the S1Ws march off stage with the shaken and shaking journos in tow.
UJ: And there you have your lesson of the day Jackals, classified programs are classified for a reason. I don't give a rat's ass if you are trying to save that rag you call a newspaper from foreclosure. Hell the building would be better of as a shelter for drunken bums than a haven for the terrorist sympathizers and anti-American shit birds that currently inhabit it. So write this the fuck down. Don't tell our secrets or there may be a cozy berth on a shipping container floating around the Indian Ocean for your ass. Now hit the bricks and file your shite, I have to get the good Mullah ready for his afternoon waterboarding.
Previous Uncle J Press Conferences:
Torture Press- UJ Style
Uncle J Perp walks the press
WH Press Brief Uncle J & Chuck D
WH Press Brief- W leaked what?

posted by Uncle Jimbo at
12:22 PM
|
Access Comments