« US To Send 10,000 17,000 More Troops To Afghanistan
|
Main
|
Postmaster General Got Huge Pay Bump While Simultaneously Calling for Cuts in Delivery »
February 17, 2009
Senator (For Now) Burris...No I Did Not Try To Raise Money For Blago. And By "Not" I Mean, Yes I Did Try And Raise Money For Him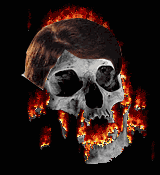 Patterico has the rundown on Senator (for now) Burris', um, evolving, statements on what actions he took on behalf of Blago. Talk about Change!
Meanwhile, even Democrats are starting to talk about investigating Burris and the truthfulness of his testimony before Illinois House of Representatives.
llinois Atty. Gen. Lisa Madigan led a growing chorus of Democratic officials Monday calling for a deeper investigation of U.S. Sen. Roland Burris' explanation about how he was appointed by now-ousted Gov. Rod Blagojevich.

Burris has maintained there was nothing inconsistent between his testimony before state lawmakers and a recently filed affidavit outlining more extensive contact with Blagojevich insiders than he had previously disclosed. But Illinois Republicans pressed their call for a perjury investigation by the county prosecutor in Springfield and on Monday, Democrats expressed increasing discomfort over Burris' evolving explanation of efforts to get the seat.

"This is a particularly frustrating revelation," Madigan said of Burris' recent disclosure that he had contact with five Blagojevich insiders. "I encourage the Sangamon County state's attorney to take a closer look at this in the interest of truth, integrity and transparency."
Blago! You magnificent bastard!

posted by DrewM. at
03:45 PM
|
Access Comments