« More on Obama's Flip-Floppery
|
Main
|
Portraying Muslims In A Positive Light FAIL [Vinnie] »
February 13, 2009
House Democrats Embrace Pork-Bloated Monstrosity
Bumped and Updated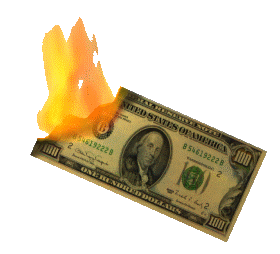 House passes stimulus package...without a single Republican vote. Seven Democrats also voted against it.
Final tally: 246-183, with 1 Democrat voting present.
Democrats who voted against:
Bobby Bright, Alabama
Peter DeFazio, Oregon
Parker Griffith, Alabama
Walt Minnick, Idaho
Collin Peterson, Minnesota
Heath Shuler, North Carolina
Gene Taylor, Mississippi
So Who Voted Present? This guy - Daniel Lipinski of Illinois. Based on the links in his "current issues" feed and this press release, I'm guessing he didn't like the removal of the "buy American" provision.
Gallows Humor, Anyone? - Considering what day it is, an appropriately-themed photoshop is in order: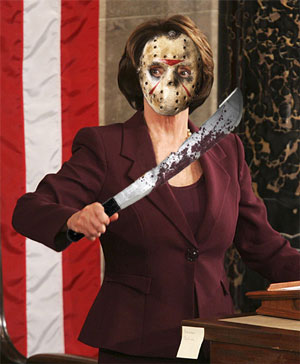 "TAKE THAT, CAPITALISM!"

posted by Slublog at
03:26 PM
|
Access Comments