« Burris: "We ARE the senator."
|
Main
|
Pro-Hamas Demostrators in Ft. Lauderdale: "Get Back to the Oven! You Need a Big Oven!" »
January 03, 2009
Israel Begins Ground Operations In Gaza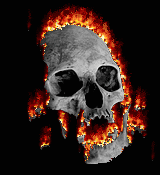 For the first time since the start of Operation Cast Lead, the IDF sent a large number of ground troops into the Gaza Strip on Saturday evening.

...Foreign Minister Tzipi Livni told Channel 2 Saturday night, "We will do all that is necessary to provide a different reality for southern Israel, which has been under constant attacks for the past eight years."

Israeli defense officials said some 10,000 troops, including tank, artillery and special operations units, were massed on the Gaza border and prepared to invade. They said top commanders were split over whether to send in ground forces, in part because such an operation could lead to heavy casualties but also because they believed Hamas already had been dealt a heavy blow. The officials spoke on condition of anonymity because they were classified discussions.
A hint at the scope and possible length of the operation? Israel calls up "tens of thousands" of reservists.
UPDATE: Enjoy it while you can...A US President blames terrorists for terrorism.
"Since Hamas' violent takeover in the summer of 2007, living conditions have worsened for Palestinians in Gaza," Bush says in prepared remarks released Friday by the White House. "By spending its resources on rocket launchers instead of roads and schools, Hamas has demonstrated that it has no intention of serving the Palestinian people."

,,,"In response to these attacks on their people, the leaders of Israel have launched military operations on Hamas positions in Gaza," Bush says. "As a part of their strategy, Hamas terrorists often hide within the civilian population, which puts innocent Palestinians at risk."
That's from the President's radio address which came before the ground offensive began. My guess is we won't be hearing this kind of clarity from the US administration after noon on January 20th.

posted by DrewM. at
01:45 PM
|
Access Comments