« David Spade Donates $100,000 to Police Department to Buy High-Powered Rifles to Fight Drug Cartels
|
Main
|
Cruise Wants Government to Count Gays CORRECTION: NOT TOM CRUISE »
December 27, 2008
NFL Pickem - Last Week
Last games of the regular season tomorrow, with several interesting playoff scenarios. So here's your reminder to get your pics in.
But that's not good enough, is it? Oh no. Sure as hell, I post this thing and we don't get 4 comments into it before somebody says "where's the cheerleader? I want my cheerleader! This post is no good without a cheerleader."
F'n whiners. Here. Here's your goddamn cheerleader.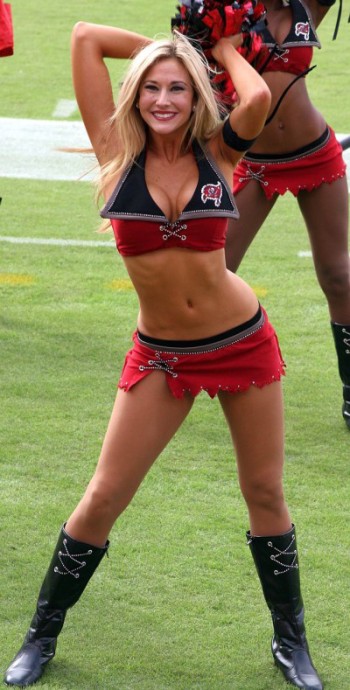 I swear, the things I do for you morons. Poring over dozens of NFL cheerleader pics every week, just to keep you happy.
It's hard work I tell ya.


posted by Dave In Texas at
03:20 PM
|
Access Comments