« Rape Victim Kills Would-Be Rapist
|
Main
|
Agita: Coleman Spokesman Predicts Al Franken Will Take Lead in Recount for First Time... Temporarily »
December 18, 2008
WikiLeaks Posts Technical Details of Bomb-Stopping Frequency-Jammers Which Have Reduced Killings in Iraq
And what kind of bastards would publish it?
What possible public interest could there be in the technical details of which frequencies jammers stop?
Steven Aftergood, the Federation of American Scientists' long-time advocate for open government, believes the site has gone too far. "Wikileaks says that it publishes restricted documents that are 'of substantial political, diplomatic or ethical significance.' Its publication makes sense only from the perspective that all secrecy is wrong and should be resisted. It's not a perspective that I share."

Wikileaks co-founder Julian Assange, not surprisingly, has a completely different take. "Wikileaks represents whistleblowers in the way that lawyers represent their clients -- fairly and impartially. Our 'job' is to safely and impartially conduct the whistleblowers message to the public, not to inject our own nationality or beliefs," he tells Danger Room.
Um, what "whistleblowing" is present here?
The details of the leak, Wired says, are less damaging than they would have been in 2004 (when the paper was written) because most of the older models have been replaced by newer ones.
That still means that some of our bomb-jammers can now be thwarted, and bomb-makers have a great deal of insight into how our newer ones work, too.
This gets tossed out around a lot, but I think we have a pretty necessary treason prosecution on our hands, here. We need to find this leaker. We also need to go after WikiLeaks with whatever legal tools we have.
Update: I'm told that this is either Julian Assuange of WikiLeaks, or Edgar Winter's transgendered cousin Jackie Winter.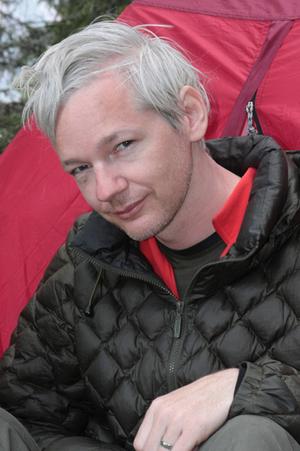 Sunlight is the best disinfectant. Even though it burns the skin of some.
Thans to Slublog.

posted by Ace at
03:25 PM
|
Access Comments