« Cuffy Meigs' Brutal Video Takedown of Ayers, Dohrn, and Obama
|
Main
|
Just Cleaned Up the Main Page »
October 10, 2008
Don't Panic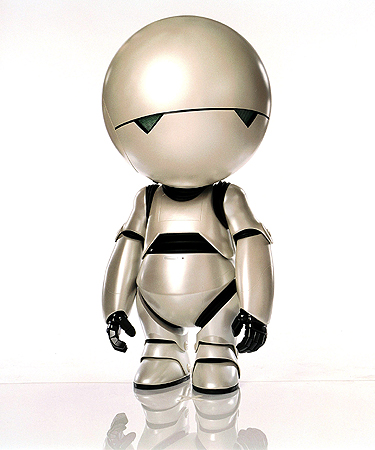 As a member of the Panic Brigade, I'm guilty as hell of panicking. I'm a diagnosed panic-disorder case prone to depression with anger-management issues and low frustration tolerance.
So this is written to myself as to anyone else.
There's a lot of anger and frustration as it seems that a candidate who would be disqualified from holding office for a variety of reasons is winning, and we can't seem to make traction.
But bear in mind -- McCain swung ten points when he picked Palin as Veep. Obama swung 10-12 points when the economic catastrophe -- in which he had a starring role -- broke through to dominate the public's mood.
It looks bad now. It also looked bad before the convention. One never knows when the next breakthrough event will occur. But when they do occur, they can swing 10 or 15 points in a matter of days.
The electorate's preferences are volatile.
There is so much frustration on our side because it appears, on paper, that Obama has at least three issues counting against him that ought to have him behind by 10 points.
ACORN, with whom he conspired to force banks to lead us into economic peril. And with whom he conspired to defraud the nation's voters.
His fast friendship with William Ayers and Bernie Dohrn, and Khalidi the PLO spokesmen, and assorted other radicals and corrupt machine politicians.
The fact that he and his party engineered the current economic catastrophe -- a fact the public wrongly blames the GOP for.
For now.
We're behind. McCain has been dunderheaded, well-nigh suicidal, in his poltiical instincts. If political malpractice were a crime, he and his senior advisers would be facing 20 years at Leavenworth, and whoever decided that we mustn't confront the Democrats on the subprime crisis would actually be facing the gallows.
But these are explosive issues, powerful issues, and potentially winning issues. They can break through at almost any moment. Indeed, it seems we have an embarrassment of riches as far as negatives on Obama -- so much so we're arguing among ourselves which should take precedence.
Other issues that would be winning issues in a normal year-- Obama's candidate questionnaire in which he supported a complete national ban on handguns, his refusal to support life-saving equipment for born-alive abortion victims, his onetime support of gay marriage -- must be discarded or at least de-emphasized as politically small-bore as compared to the others.
Think about those three issues -- how powerful they are -- and consider we are actually passing over them because we have even bigger guns.
Hell, we're not even talking about the odious racist Jeremiah Wright, even among ourselves.
We're running on the tax-and-spend issue, but even that is only one issue among several other big ones.
The question isn't if we should win. We should. Or even if we could win. We could.
It's just a matter of if and when -- if we can break through on any of these issues, or all of them. And when we finally get traction.
We don't have much time left. We could begin to get traction, and make up five poll points, and then... lose by three, our wave having broken too late.
Or we could win. In two weeks, the polls may have reversed themselves, and we'll be wondering why we didn't see it was always in the bag, and we'll be mocking each other for lacking faith.
Is Obama's long association with the terrorists Ayers and Dohrn hurting him? Well, the polls aren't turning yet -- but let us have no doubt. It's not helping him, now is it?
Be angry, sure, and indulge in frustration, yes. And criticize McCain for not having made the right moves at the right time.
But remember the huge pile of dynamite Obama is sitting on, like Wile E. Coyote smugly exulting over his newest, latest scheme, and that it only takes one fuse catching to set that off.
And also remember Barack Obama's statement about the surge: It succeeded beyond anyone's wildest dreams and no one could have seen it coming.
No one sees major shifts coming -- no one. Or, at least, almost no one, and those who see them coming are disbelieved by everyone else. Even in war, there's a lot of hollowing-out of opposing forces, invisible progress, before the battle-lines suddenly, violently change.
We were in a stalemate in Afghanistan (for a week) before we were suddenly running and gunning towards Kabul. "No one could have seen that coming," except, of course, those listening to the Pentagon briefings about the serious damage we were inflicting on the enemy, despite not having advanced across the battlefield yet.
We're behind. At the moment it seems unlikely we'll win. But just as an unexpected change in circumstance vaulted Obama ahead -- quite undeservedly, and, indeed, viciously ironically -- an unlikely shift could put us back ahead.
And here's the thing -- it's actually more likely that we'll see another one or even two "unlikely" shifts than not. We call these shifts unexpected, but in fact they're expected. We just don't know what they'll be -- but we're pretty sure that something "completely unexpected" will happen.
So keep the game faces on. And don't give up the game at the start of the fourth quarter.

posted by Ace at
12:43 PM
|
Access Comments