« A Reader Says I'm Right
|
Main
|
Obama's Higher Powers (Kat-Mo) »
September 27, 2008
Let's Talk about This [krakatoa]
Look.
I'm not a psychic. I can't read minds, and I don't know the future.
Maybe we won't have an economic depression leading to a post-apocalyptic struggle for survival. Maybe you don't bear any not-so-latent hostility to your fellow man. Maybe your neighbors are saints. Hell. Maybe you never even cared a bit for properly aligned trunnions.
But I do know things. I've picked up some small bits of insight to how people tick, and especially, what motivates Ace's moronoshphere.
So I know that you, my febrile fellow morons, want this. You want this like a hobo wants the last drop of rotgut.
You want it like Docweasel wants to know what it would be like to have a man large enough to make her feel touched for the very first time again. (You didn't hear it from me, but word is that you have to rub up against one side, and hope the other side gets curious and comes over to check it out.)
You want it like Digerot's Dog wants to be boned by Andi Sullivan.
You want it as bad as Gabriel wants to be respected as a lawyer.
You want it at least as much as LauraW wants a mung-free hump. (Though probably not as much as her hump wants to be a LauraW-free hump.)
You want it like Ghengis wants a real job.
You want it more than Dave in Texas secretly wishes he were Roger Waters. Or Bob Geldof. Or at least Bob Geldof's smirk.
You want this more than Ace wants to successfully market his "One-Shot (of Val-U-Rite), One-kill" method for hobo-disposal.
Nay, I will go further.
You need this, this Mountain Howitzer Cannon.
And for 35 dollars, plus 7 shipping & handling, nature-lover Buck Stix will sell you his plans for one.
Go ahead. Saw off your arm and mount it to your stump. Make Ash Proud.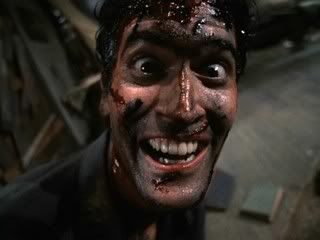 Good Ash. Bad Ash. Who Cares? I'm the one with the Howitzer!

posted by xgenghisx at
02:48 AM
|
Access Comments