« How They Built the Bomb, Addendum: The Bomb Worked as Designed.
|
Main
|
McCain Ad: "Advice" »
September 18, 2008
MAJOR UPDATE: Meet the Hacker -- David Kernell, Son of Democratic Tennessee State Legislator
Plus: Obama's Army of Sociopathic Davids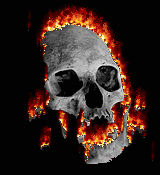 The son of state Rep. Mike Kernell has been contacted by authorities in connection with a probe into the hacking of personal e-mail of vice presidential candidate Sarah Palin, Kernell told The Tennessean.


Pic courtesy of My Pet Jawa

Kernell, a Memphis Democrat, said his 20-year-old son David had been contacted by authorities investigating the hacking of Palin's personal e-mail account, the newspaper reported on its Web site this afternoon.

The FBI and the Secret Service started a formal investigation Wednesday into the hacking, according to the Associated Press.
And every derogatory tip I get about your background, I will publish.
Ex-girlfriends (or boyfriends, who knows) of David Kernell? Please contact me.
In the words of Emilio Estevez, "I'll make ya famous."
Well, you're already famous, of course. I'll just put out every goddamn bit of dirt I get fed on you, cocksucker.
Thanks to Liberrocky and thirteeen28.
PS: Reminder: This is not merely happenstance. Or coinicidence.
Obama is still a dedicated disciple of Saul Alinksy. He still admits he learned much from Alinsky's Rules for Radicals, the Bible of community organizing.
One of Alinsky's key precepts it to agitate, agitate, agitate, and stoke so much anger in the community to be "organized" that the agitator does not need to be a "leader" -- that members of the community will step forward to be "leaders" themselves, and take whatever action is necessary. If the "community organizer" radical has actually assumed a position of leadership, he's failed.
Success is defined as getting "the community" to do all the dirty work the agitator wishes to be done.
I'd say Obama is a pretty successful "community organizer," eh?
He could tell his minions to stop. But he will not. This is and always has been his goal. An angry mob of leftist hyperpartisans ready to shut down dissent, engage in harassment, and commit crimes to advance the interests of "the community."
SHOCK! David Kernell is an Illiterate Moron Who Shouldn't Be at Clown College, Never Mind University: His blog.
It doesn't even rise to the level of soulpatterns and mindthoughts.
He has been institutionalized... twice.
this page is dedicated to showing what has happend to scociety these days, now i am not going to be a hipicrit here and say im "fair and balanced" like FOX news, it is imposible to do so, we are humans and are very falable, but less than perfect is better than nothing, its much like limits in calculus, you can get infintely close to the variable but it is impossible to reach it. Also, this is intertwined a bit with my expriences because most of our behaviors are formed by scociety and our experienes. My name is David KernellI am 15 a white cacasian male i live in memphis, TN. My favorite and only hobby is chess, more like an obsession. I am not afraid to say that i have acute depression and have been institutionalized twice, one at th age of 9 in Texas and one this past year. I have been strugleing with this for my entire life and have finally come to the conclusion that being stoic in most of life's issues is of the untmost importance. i have to go to sleep now, its 2 AM here. notice, i never say goodbye or c ya
Expect him to play the crazy card to skate on all charges.
He's a Dancer? What is he majoring in, Political-Cultural Stereotypes?

...
Originally: Blogger Steals, Reposts AP Article Wholesale

If AP can steal and publish Sarah Palin's emails, what right do they have to complain?
Incidentally, Palin's emails were "hacked" -- in the loosest sense of the word -- by simply using yahoo's "I forgot my password" helper. The "hacker" simply guessed at the answer to her security question. Which was, unfortunately, what high school did you attend. And the answer was pretty easy to guess -- "Wasilla high."
AP remains in contact with the hacker:
"The person who claimed responsibility for the break-in did not respond Thursday to an e-mail inquiry from The Associated Press."
And yet they are, as of last notice, still not complying with the Secret Service's request for the emails, despite the emails being evidence of a federal crime.
Thanks to Michael for that last one.