« Okay, Comments Are Down..
|
Main
|
Adam McKay: Comic Mastermind »
September 08, 2008
No Way! David Axelrod's Other Public-Relations Business Makes Extensive Use of "Astroturfing" to Dishonestly Shape Public Opinion
"Astroturfing" is the practice of creating a false impression of widespread public support through the creation of dummy websites and organizations which are merely parroting their corporate parent's line (unbeknownst to the reader, who thinks he's reading an "independent take"), and of course spreading memes on the internet through sockpuppet commenters.
As Treacher noted, that line Kos got from "a reader" (unnamed), that "Jesus was a community organizer, Pontius Pilate was a governor" sure did rocket through the interwebs quickly. Problem with the theory of it spreading rapidly by real, organic transmission? It's fucking laugh out loud stupid!
And of course there may be a couple of big bloggers representing themselves as the sort of people who, say, struggle to see the truth in front of their noses, who just might be benefiting from Axelrod's astroturf campaigning.
Seems kind of interesting. Interesting story, interesting technique, a lot of dishonesty to give it some juice... an important story about the inner workings of a major political campaign for president.
Therefore, I am sure I speak for everyone when I say I expect the media to get right on this.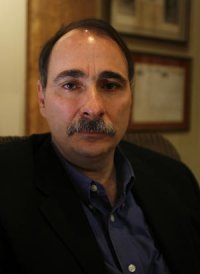 Psst! I heard David Axelrod was a sexy, sexy man
you should have sex with 'cuz he's so good at sex...
Do you know where I can get more sexformation about
this 240-pound sack of rompin'-stompin' sex, or, better yet,
where I might go to have sex with him?...
PS Keep this low, I don't want the sexy secret getting out.

Track 'em and Crack 'em? I wonder if we on the right have enough "concern trolls" who show up to point out the flaws of our candidates (as concerned, lifelong Republicans of course) to compare them and track the IPs to see if they originate in, say, Chicago or DC.

posted by Ace at
06:38 PM
|
Access Comments