« Cool Facts about Fred Baron
|
Main
|
Bernie Mac, Dead at 50 »
August 09, 2008
Possibly the Most Bizarre and Radical Land Use Ruling Ever (genghis)
Few topics bore me more than water management issues. It's the kind of thing discussed on local government access cable channels and you flip through on your way to the pay-per-view porn or the Home Shopping Channel (Dave in Texas tells me that's where he always buys his Hummel figurines, and who am I to disagree? Whatever else you may say about him, the man knows value when he sees it).
But that's not important at the moment. Yesterday in the sunny and arid state of Washington a ruling was handed down by something called the "Pollution Control Hearings Board" which may alter the way all future buildings are constructed. Read the whole article here.

"The way homes, shopping centers and other developments are built around Puget Sound could dramatically change to help reduce damage from polluted stormwater, under a new ruling that rejects existing state stormwater rules.
The state Pollution Control Hearings Board, which acts as a court to review challenges to state environmental regulations, said today the state Department of Ecology had not gone far enough in mandating new techniques to control stormwater."
Ok so far, though the Department of Ecology is a fairly radical agency, so it really takes an effort to up the ante and out-radical them. Can it be done?
"The hearings board ordered Ecology to require the biggest cities and counties in Western Washington, including Seattle, Tacoma, and King, Pierce and Snohomish counties, to mandate much wider use of methods that get rainwater to soak into the ground."
Because otherwise it floats up into outer space rather than into the extensive drainage system where it's captured and reused.
"Environmentalists argued the new methods, which include narrower streets, gardens designed to soak up rain, and homes built on columns that leave topsoil undisturbed, are well-tested and usually reduce environmental damage."
Let that sink in for a bit. Homes built on columns. That leave topsoil undisturbed.
I suppose it's possible. I've heard (and this is hush hush so don't tell anyone) from industry insiders that they've developed a magic "bean" (as they call it) which, when planted, eventually grows into a structural column, so no heavy equipment is needed which might disturb the topsoil. Other research teams are working feverishly on a system to prefabricate the housing and bring it in by helicopter. They've almost got it solved but are in a quandary regarding lifting a whole shopping center, apartment complex or office building into place.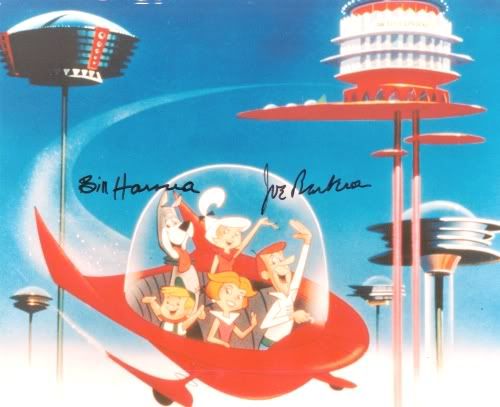 Artist depiction of future Seattle development
(PS: I encourage anyone who comments on this post to use at least one fucking profane word. Is that too much to ask? Don't you know we're at war? Comments not including profanity may be edited to include them)

posted by xgenghisx at
01:48 AM
|
Access Comments