« National Enquirer Editor Pretty Much Admits They're Timing Roll-Out of Edwards Story to Coincide With Democratic Convention
|
Main
|
Hey, How About an Open Thread? »
August 07, 2008
Verdict Reached in Hamdan Sentencing: Time Served Plus Six Months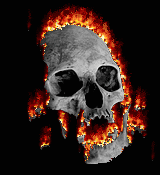 Breaking now...still waiting on the exact sentence.
Prosecutors asked for at least 30 years. His five convictions for materially supporting terrorism each carry a penalty of up to life imprisonment.
I will be updating shortly.
FIVE AND A HALF YEARS: Hamdan sentenced to only five years and six months!
More: I can't emphasize how important this case is. Something which should have been fairly straightforward---convicting and punishing unlawful enemy combatants---has dragged on for seven years. Hamdan's fate has been addressed by no less than three district court judges, three appeals court judges, and the Supreme Court, in addition to the CSRB and the military commission which just passed judgment on him.
He may now appeal to a military court of appeals set up specifically for the Guantanamo Bay detainees and after that to the federal courts.
And yet more: CNN is reporting that Hamdan is getting credit for time served. He therefore has only six months left to serve on his conviction for material support for terrorism. (DrewM. pointed out this possibility in the other thread.) At that point he will be reintegrated with the general population at Guantanamo Bay. He is still subject to indefinite detention as a combatant in wartime, but, like all combatant-detainees he may be released if it is determined that he no longer poses a risk of returning to combat activities.
What happens now? Hamdan serves the remaining six months on his sentence. Then he gets held as a combatant for as long as the military and the administration believes he remains a security threat.
The military commission goes ahead for child-soldier Omar Khadr, whose trial has been set for October 8.
The Pentagon still plans to continue with military commissions for the al Qaeda big fish: 9/11 mastermind Khalid Sheikh Mohammed, 9/11 coordinator Ramzi Binalshibh, financial backer Mustafa Ahmad al-Hawsawi, Mohammed's number 1 Ali Abd al-Aziz Ali, and USS Cole bomber Walid Bin Attash.

posted by Gabriel Malor at
03:41 PM
|
Access Comments