« Apology from McCain's Campaign Blogger
|
Main
|
"The One" »
August 01, 2008
Politics Is Show Business For Ugly People, Though There Are A Few Notable Exceptions.
The Hill is out with it's top 50 Most Beautiful People On Capital Hill list. Personally, I am partial to Number 10, Ms. Kristina Spiegel.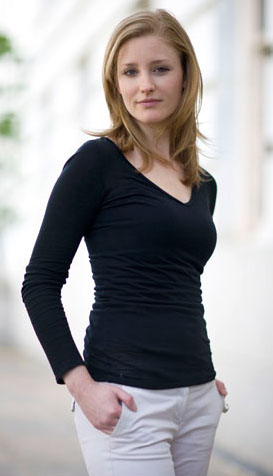 I think there were some guys on the list for you ladies, I just scrolled past those. I'm sure our own Jack M. is on there somewhere, see if you can spot him.
Hat Tip to Capt. Lex who, like most of us, appreciates the charms of Mrs. Congressman Kucinich. Seriously, what can kind of deal did he make with the Devil and how can I cut one like it?

posted by DrewM. at
04:02 PM
|
Access Comments