« AP Embeds With The Taliban And Promotes Murder
|
Main
|
Reader's Corner: AoSHQ »
July 14, 2008
Obama Was Bitter Before He Wasn't
It turns out Obama used to be a little bitter himself when it came to immigration.
And, if I'm honest with myself, I must admit that I'm not entirely immune to such nativist sentiments. When I see Mexican flags waved at proimmigration* demonstrations, I sometimes feel a flush of patriotic resentment. When I'm forced to use a translator to communicate with the guy fixing my car, I feel a certain frustration.
That's from his book "The Audacity of Hope". As Jim Geraghty points out at the link above, Obama's been singing a very different tune lately about this and the language skills of immigrants, especially in front of Latino groups.
There's only one man who can Hope to effortlessly pull of this kind Change…Captain Bullshit!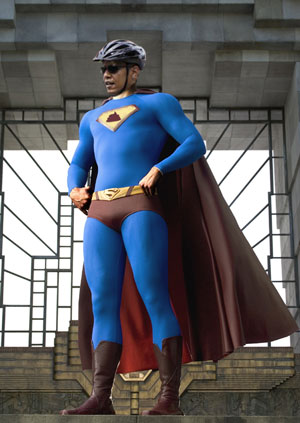 Slushop courtesy of Slublog


posted by DrewM. at
06:02 PM
|
Access Comments