« Rachel Lucas Rants About the Gloucester 17
|
Main
|
Climate "Scientist" Has No Credibility (Updated) »
June 23, 2008
2008 Oklahoma Full Auto Shoot (genghis)
Subtitled: "Kill the Car"
This really didn't seem to be the best year for killing the car. A lot of misses and we didn't really get to see the money shot, at least on this video.
Maybe there's a better video out there of this year's shoot, but I haven't found it quite yet.
But it gives me a good excuse to repost the classic 2005 Full Auto Shoot video, complete with the 6-year old girl going blitzkrieg style on full auto. I guess she's probably about 9 by now and has advanced to TOW missiles, but no definitive word on that.
Here's the link to that.
Five minutes and eighteen seconds of pure bliss. Turn up the volume on your speakers and try not to wet yourselves too much.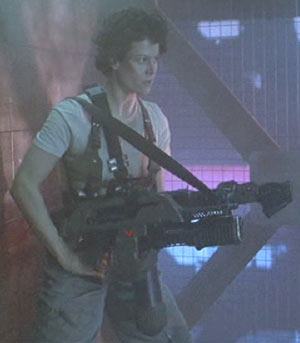 My guess is that the young Miss Ripley will find some possible use for her firearms training in the future.
(I hear Dave in Texas wields a pretty nasty pellet gun. Just sayin.')


posted by xgenghisx at
01:43 AM
|
Access Comments