« Two Guys Scale NY Times Building
|
Main
|
Jack Lucas, USMC, RIP »
June 05, 2008
Inadequate Black Man Alert
Wednesday Before AIPAC: "Jerusalem Must Remain Undivided"
Thursday After Criticsm from Palestinians: Um, Well, Gee, Maybe Not, We'll Have to Negotiate That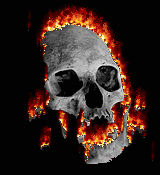 Quick, let's send this guy to Teheran post-haste.
And why did he cave? Because of criticism from our bosom friends the Palestinians.
Many on the right of the political spectrum among America's Jews welcomed Obama's remarks at AIPAC, but the clarification of his position left several cold.

"The Orthodox Union is extremely disappointed in this revision of Senator Obama's important statement about Jerusalem," said Nathan Diament, director of public policy for the Union of Orthodox Jewish Congregations. He had sent out a release Wednesday applauding Obama's Jerusalem remarks in front of AIPAC.

"In the current context, everyone understands that saying 'Jerusalem... must remain undivided' means that the holy city must remain unified under Israeli rule, as it has been since 1967," Diament explained.

"If Senator Obama intended his remarks at AIPAC to be understood in this way, he said nothing that would reasonably lead to such a different interpretation."

Morton Klein, president of the Zionist Organization of America and another Jewish activist who had originally lauded Obama's statement, now called the candidate's words "troubling."

"It means he used the term inappropriately, possibly to mislead strong supporters of Israel that he supports something he doesn't really believe," Klein charged.
Gee, I just can't accept such a tendentious interpretation as possibly being true. This is the Risen Christ of Chicago we're talking about here after all.
Does this weakling moron think in advance about a single non-platitudinous burbling that comes out of his mouth?
I can't wait to see what promises he makes under pressure or to please his immediate audience and thereby binds the US.
Or, who knows, given his gassy stupidity, maybe none of his promises mean anything.
Either way, I don't see the point of sending this imbecile nancyboy to negotiate with the fucking Girl Scouts nevermind determined terrorists.
I can see that the Dems already miss the steady hand of Lt. John Kerry at the helm of their windsurfer.

-- sherlock