« Really? - Mexico says "U.S. should focus on stemming gun flow in to Mexico" (Aurvant)
|
Main
|
Happy early Memorial Day 2008 [Alice H.] »
May 25, 2008
Iran Paid Iraqi Insurgents to Kill UK and "Multi National" Troops [dri]
A just released report states that Iran directly funded and instructed Iraqi insurgents to carryout deadly attacks on UK and Multi National forces in Iraq.
The allegations are contained in a confidential "field report" written by a British officer who served in Basra during one of the most dangerous periods of the conflict. The report, which has never been made public, shows the full level of Iran's involvement in the insurgency for the first time.
The document states that the Jaish al-Mahdi (JAM) – also known as the Mahdi Army – one of the most violent insurgent groups operating in Basra, used money from Iran to recruit and pay young unemployed men up to $300 (£150) a month to carry out attacks against the British.
A troubling aspect of this report is that it begs the question of whether Iran also financed attacks on American troops and had not just provided weapons to the Iraqi insurgency as has been alleged in the past. The report suggests that Iran indeed directly financed attacks on US troops.
"JAM, using funding from Iran, paid the unemployed youths in the region of $300 per month to attack Multi National Forces."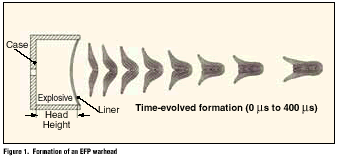 When one considers that US troops have borne the brunt of most IED attacks in which advanced Iranian EFPs (Explosively Formed Penetrators)
have been used, the true meaning of "Multi National Forces" in this report becomes clear.
In Iraq 60-70% of all US troop deaths are caused by IED explosions. If this report is true, then the Iranian government has earned the dubious distinction of being the leading cause of US troop casualties today.

posted by xgenghisx at
10:55 AM
|
Access Comments