« The Chill Wind of Bush's Spicoli's Crushing Of Dissent Blows In Cannes
|
Main
|
Scientists Continue to Set Unrealistic Goals »
May 15, 2008
BREAKING: California Court Overturns Gay Marriage Ban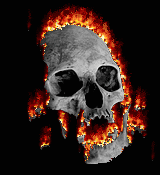 Just coming over, here's the early report. Lots more to come no doubt.
PDF of decision is here.
Reading [ace]: Looking for quotes and key findings. But it's 172 pages long.
After noting the state's domestic partnership law is "virtually" the same as marriage, the court announces it's deciding the Big Magillah. Examining the constitutionality of the current compromise regime under which...
... the union of an opposite-sex couple is officially designated a "marriage" whereas the union of a same-sex couple is officially designated a "domestic partnership." The question we must address is whether, under these circumstances, the failure to designate the official relationship of same-sex couples as marriage violates the California Constitution.
So this is for full marriage, including the designation "marriage."

Please:
It also is important to understand at the outset that our task in this proceeding is not to decide whether we believe, as a matter of policy, that the officially recognized relationship of a same-sex couple should be designated a marriage rather than a domestic partnership (or some other term), but instead only to determine whether the difference in the official names of the relationships violates the California Constitution.
After mouthing this platitude about judicial restraint the court will proceed to "discover" an always-existing constitutional right to gay marriage that had hitherto lurked in the shadows, tossing stones at windows on occasion in the hopes that someone would notice it.
Having discounted their own policy impulses and announced they would be deciding the issue based solely on the state constitution as written, they immediately announce their new understanding of homosexuality changes previous constitutional law:
Furthermore, in contrast to earlier times, our state now recognizes that an individual's capacity to establish a loving and long-term committed relationship with another person and responsibly to care for and raise children does not depend upon the individual's sexual orientation, and, more generally, that an individual's sexual orientation — like a person's race or gender — does not constitute a legitimate basis upon which to deny or withhold legal rights.
Before this they make some pro forma claims, using italics to let you know this is constitutional law, yo, that they've determined that marriage is a basic substantive right, which is just jargon for "we're going to overrule the legislature and the people acting through the initiative process, just because."
That sounds snider and snarkier than it is. That's really all it means. Categorizing something as a "fundamental" or "basic" "substantive" "right" is just a bit of judicial code for "We get to decide and no one else does."
It is, in legal terms, an ipse dixit, an "it's this way because I say it is," and you can always tell when a court is resorting to ipse dixit because it stops citing the actual constitution and previous decisions and begins speaking of hitherto-unknown "fundamental rights." How did they become "fundamental rights"? Oh, they always were. Just no one ever noticed.
The ipse dixits roll on. The right to establish a family becomes part of the living, breathing, sexy constitution, and with it comes the also newly discovered secondary right of that family to be treated with "equal dignity and respect."
Whoops: In fairness, this is the "conclusions" part of the ruling, so a lack of citations is to be expected. However, of course, this being a new right and all, they won't have actual citations for any of these propositions later, either; that's part of what makes this new law, after all. There are no actual precedents.
We need not decide in this case whether the name "marriage" is invariably a core element of the state constitutional right to marry so that the state would violate a couple's constitutional right even if — perhaps in order to emphasize and clarify that this civil institution is distinct from the religious institution of marriage — the state were to assign a name other than marriage as the official designation of the formal family relationship for all couples. Under the current statutes, the state has not revised the name of the official family relationship for all couples, but rather has drawn a distinction between the name for the official family relationship of opposite-sex couples (marriage) and that for same-sex couples (domestic partnership). One of the core elements of the right to establish an officially recognized family that is embodied in the California constitutional right to marry is a couple's right to have their family relationship accorded dignity and respect equal to that accorded other officially recognized families, and assigning a different designation for the family relationship of same-sex couples while reserving the historic designation of "marriage" exclusively for opposite-sex couples poses at least a serious risk of denying the family relationship of same-sex couples such equal dignity and respect. We therefore conclude that although the provisions of the current domestic partnership legislation afford same-sex couples most of the substantive elements embodied in the constitutional right to marry, the current California statutes nonetheless must be viewed as potentially impinging upon a same-sex couple's constitutional right to marry under the California Constitution.
Next follows the typically slippery (and ipse dixit) "analysis" under equal protection. It's all a game of categorization -- if a law restricts a right the court categorizes as "fundamental" and imposes this restriction on the basis a "suspect" (i.e., "badwrong") classification, the court imposes a compelling/necessary test on the law, that the law must serve a compelling state interest and must be necessary to serve that state interest. Now, that may seem like a test that can be passed under the right circumstances, but actually, it's not. No law ever survives that test, ever. Once the court has, by declaration citing the authority only of itself, categorized the classification as "suspect" and the restricted "right" as "fundamental," it's all over.
Any court just has to claim those magic words apply and it's all over. No deference whatsoever is owed to the legislature (or, in this case, the actual people of the state writing the law through the initiative process). The moment the court decides, on its own authority, to categorize (suddenly) the right as fundamental and the restriction of it as suspect, they rewrite the law however their consciences may impel them.
This passage is question-begging:
Finally, retaining the designation of marriage exclusively for opposite sex couples and providing only a separate and distinct designation for same-sex couples may well have the effect of perpetuating a more general premise — now emphatically rejected by this state — that gay individuals and same-sex couples are in some respects "second-class citizens" who may, under the law, be treated differently from, and less favorably than, heterosexual individuals or opposite-sex couples.
This is of course pure rubbish, as "the state" did not in fact "reject" treating homosexuals differently as regards marriage law, but actually encoded this distinction into the law of itself. Had "the state" wished to "reject" this distinction, it would have passed a different law specifically "rejecting" the distinction.
The court is speaking here, it seems, as a king, "l'etat, c'est moi" (the state, it is I, I believe it goes).

posted by DrewM. at
01:22 PM
|
Access Comments