« China Blames Dalai Lama for Violence
|
Main
|
Obama On Imus: I Wouldn't Have Anyone On My Staff Who'd Make Those Sorts of Racially-Insensitive Remarks
UPDATED With Vid »
March 18, 2008
Blogging While Female, Part II
At RightWingNews, where the next women profiled include MKH, LaShawn, and Five Feet of Fury.
She, by the way, quotes LaShawn and MKH on the gender war we just so thoroughly enjoyed.
On the other hand, Kathy also posts the following picture (Not quite safe for work: Serious cheesecake warning).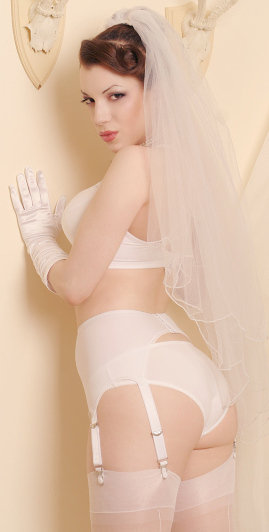 So I don't know what to think. On one hand, MKH and LaShawn make some very good points.
On the other hand: Bunk. I'd hit that like the pane of plate glass hitting David Warner in The Omen. I'm surprised she doesn't have a line running down through her neck already.
Oh, she does. Wait-- that's not in the picture. That was just on the computer. Okay, it's off now.
Don't remember that? Too young? I watched this six thousand times on HBO as a kid. I would watch just for this.
It was nothing but Bad News Bears In Breaking Training and David Warner getting his head chopped off in slow motion.
Yeah. I had problems. Problems > friends.
Strong Graphic Violence Warning.

I guess this is as good a place as any to link this: C.I.L.F's, or Cartoons I'd Like To F***.
You know what I mean by "F***." I don't mean "Funk."
Fuck, actually, is the missing word. I meant Fuck.
Fuck. The answer was Fuck.
Thanks to AceQueen.

posted by Ace at
04:44 PM
|
Access Comments