« Funny? Or Just Depressing?
|
Main
|
Obama Double-Teams Back? Claim That Agreement Has Been Reached For Edwards To Serve As AG In Obama Administration »
January 28, 2008
Gabriel Malor Suffers a Semi-Bad Auto Wreck, But Hopefully Will Do Well
Gabriel lost control of his vehicle in the rain and crashed. He suffered cuts to the face and bruising all over his chest and a partial severing of the ear, but the latter has been sutured back into place. He's a bit worried about scarring.
He wrote to warn me his posting would be light. All that and he's worried about letting me know he won't be able to blog.
I just thought I'd let you guys know about this; maybe send him some well-wishes.
He says at some point he may do a PSA about driving at normal highway speeds (that is, too fast) in the rain.
Heal quickly, Gabriel. Not just for yourself. For the truth.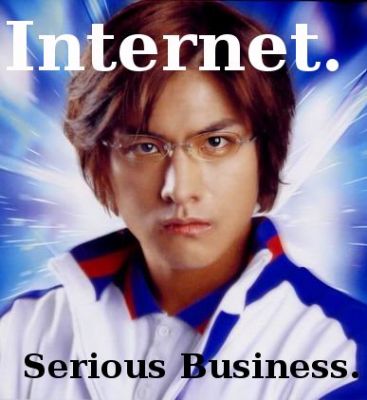 UPDATE [Gabe]: That's right, morons! Dedication. Attention. Obsession.
Really, I'm fine. I'm sore, I'm pretty grouchy about losing my car, but I'm very thankful that no one else was hurt.
Lots of cuts to my head, face, and neck. My right ear had to be partially reattached. Probably a concussion, but I wouldn't let them do a CT scan and my head feels fine now. Broken rib and more aches and bruises than I can count. Lost control in the rain at about 55 miles an hour (to the disappointment of the CHP officer, no alcohol was involved). It's a miracle that my Explorer didn't roll (although the airbag did NOT deploy, hmmm) and I didn't hit anyone else when I crossed the lanes.
I'll be blogging and commenting as the mood strikes me, like it did this morning. On the one hand, I'm still groggy and so sore. On the other hand, I can't sleep much and so have plenty of time for internet.
Thanks for the well-wishes. I'm not goin' anywhere.

posted by Ace at
11:59 PM
|
Access Comments