« Open Blog
|
Main
|
The Arab World Meets The Western Canon (chad) »
December 22, 2007
The New Age of Democrat Nothingness
The newest MSM explanation for why the Congress didn't get shit done.
It was those cantankerous Republicans.
They stood in the way of real progress. Real change. CHANGE (big word right now in some circles).
Honestly. It wasn't Nancy's fault. Lord knows she tried. Those Republican bastards kept her down. Kept us from wrapping ourselves in the Age of Nancy.
The peace, and joy we would have shared.
She had hope, and, dare I say it (I dare!),
Spunk. She was spunky. For all America's children.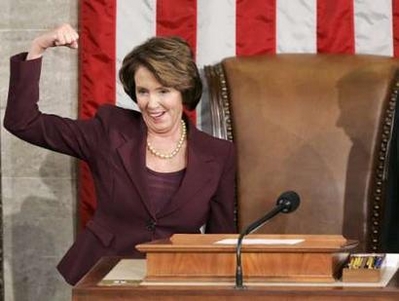 The spunkmeister shows us how it's gonna be
UPDATE: Commenter JavaJoe knows how the game is played.

posted by Dave In Texas at
06:47 PM
|
Access Comments