« The Case of the Mustachioed Bride: "Just Married" Couple Stopped At Checkpoint, Bride Is Wanted Terrorist
|
Main
|
I Command You: Go Forth and Make Mockery »
November 26, 2007
Dolphins - Steelers Game Delayed Due to Lightning
Well, lightning is dangerous stuff. That's a reasonable precaution.
On a depressing note, I've noticed I look an awful lot like Ron Jaworski except he's in better shape than me.
I have more hair. Less teeth toothy grin. Other than that, shiiit.
French cuffs, bitch.
ace posted earlier he thinks the Pats are workin an undefeated season. I think not, or rather I think they are working it but I kinda picked Miami to beat em, and not because the Dolphins activated Ricky "High Times" Williams today. Anyway it was my upset special pick. I thought for a variety of reasons, Miami was going to stole that from em.
I mix verb tense for dramatic effect.
Gawd the ridiculous MNF music has fired up now. Yes, yes goddammit, we're fucking ready already. It's Pittsburgh for crying out loud... how bad can the lightning be?
Jesus Ron, what the hell have you been eating?
And who's the bald munchkin? Does he represent the Lollipop Guild?

"recidivist, pot smoking running back"
Awesome. Let's go.
Ron J. palate cleanser. Because I suffer from remorse.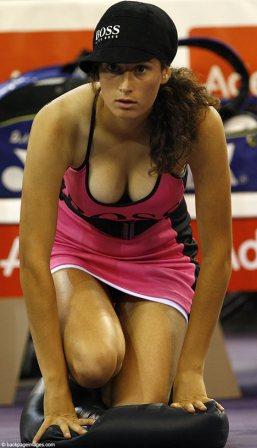 Madrid ball chaser.
That's right.

posted by Dave In Texas at
09:55 PM
|
Access Comments