« Pro-Romney Spin On Life Issues, From K-Lo
|
Main
|
Grim Milestone: NBC's Declaration That Iraq Is In State Of "Civil War" Now One Year Old »
November 20, 2007
My Pron Didn't Lie To Me: Brit Girls The Bustiest In Europe
57% D cups, with only Denmark coming close at the 50% mark.
Notably absent from the survey are the cup sizes from Eastern European countries and Russia, which I think, based on the anecdotal evidence I've seen, just might give the Brits a serious challenge.
Wait, was this a story about breasts? Per the MSM's rule: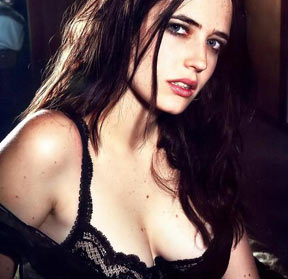 That's Eva Green, who was in Casino Royale, who is not in fact British, but French, but close enough.
You know, it's hard to find cheesecake on the internet when you want it. Nudity and outright porn, easy. But every time I go looking for a picture that's good cheesecake, I have to settle for something, because I only seem to get pics that are porn or right on the borderline.
Like, for example, this NSFW pic of Lorna Morgan, who old readers of this site will recognize as one of the chicks in the lesbian porn I accidentally linked one time when I meant to just link some dumb news story but was, uh, multitasking, I guess.

posted by Ace at
06:40 PM
|
Access Comments