« The End of the World
|
Main
|
Chinatown busboys love Hillary! »
October 19, 2007
Left Brain vs. Right Brain
How about another frivolous post? That good for you? . . . Great.
I saw some people messing with this earlier today.
[Tucked away into the extended entry because it was making me dizzy.]

Do you see the woman turning clockwise or counter-clockwise?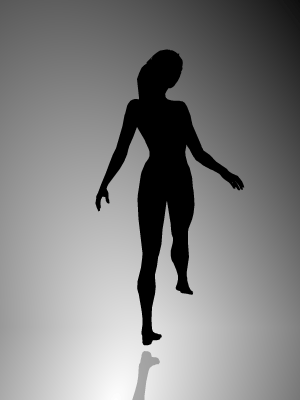 If clockwise, then you use more of the right side of the brain and vice versa.

Most of us would see the dancer turning anti-clockwise though you can try to focus and change the direction; see if you can do it.
They've got a list of left-brain and right-brain attributes at the link. I'm not sure that this is all that accurate. When I first look at the picture, she's spinning clockwise. After a few seconds she switches to counter-clockwise and I can't make her switch back without looking away for a minute.
What about you? Anyone notice anything provocative about the dancer?

posted by Gabriel Malor at
01:33 AM
|
Access Comments