« Senate Votes for More Border Control
|
Main
|
Korean Reconciliation »
October 04, 2007
Charges Dropped In Sherry-Enema Death
Prosecutors cite lack of evidence in case where a man died after getting a sherry enema
That's the real headline and sub-hed and a pic of the defendant.
I'm not reading the story. I've done my job.
Thanks to Jan.
Top Ten Other Things You Shouldn't Put In Your Ass
10. An erotic cocktail of Nitric Acid and Sunny D
9. A womp-rat (even one slightly smaller than 2 meters)
8. A cappuchine monkey, like you've seen on Friends
7. The three-disc DVD of Dune: The Special Edition including the special making-of featurette, How Many Fucking Voice-Overs Can We Cram Into This Piece of Shit?
6. Jarts
5. A Viking helmet
4. An XM radio receiver tuned only to pick up NPR, even if you think it's kinda funny that every time you fart you hear "Freshhhh Air with Terri Gross"
3.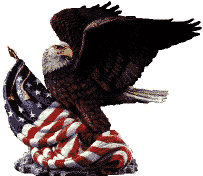 Flappy, The Harbinger of Forbidden Pleasure
2. A bronze bust of John Bender from the Breakfast Club
...and the Number One Thing You Shouldn't Put In Your Ass...
1. Glenn Greenwald

posted by Ace at
11:23 AM
|
Access Comments