« Friday Afternoon Flames
|
Main
|
Jesse MacBeth, The Scott Beauchamp 2005 Model, Sentenced To Prison »
September 21, 2007
Was Hsu The Puppeteer, Or Was He The Puppet?: Hsu's Donations Seem To Track With Major Democratic Donor *And Former Cabinet Official*
Suggesting that he was merely the bagman for a seriously connected Democratic operative giving him orders.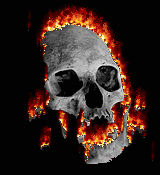 It's possible, I suppose, that Hsu was just defrauding people out of money in order to give it to Democratic politicians. The prosecutor said this case was about "self-promotion and greed," but it's hard to see the greed angle in so generously giving illegal money to others, especially Hillary! and her favorite Special Friends.
Once again Flip scoops the MSM and finds that Hsu actually might not have been "coercing" victims to help him give his stolen money away to Democrats, but perhaps was himself a pawn of a major Democratic fundraiser and former member of Bill Clinton's cabinet.
I strongly suggest reading the whole thing, but I'll tease a bit here because I know reading makes your heads hurt:
Two points are crucial here.

1) Ever since Hsu became a major fundraiser, there have been notable similarities between his and[Fred] Hochberg/[and his company] Lillian Vernon's contributions that strain the limits of coincidence. Not only is there significant overlap among several far-flung candidates who wouldn't typically be of much interest to New York businessmen, but the size and timing of many of the transactions further suggest the efforts are coordinated.

...


Here, the Hsu-slighted senior Senator from New York [Chuck Schumer] pitches in by serving as the exception that proves the rule. Schumer actually used to enjoy regular financial support from Hochberg. He and his company made several sizable contributions to Schumer's campaigns between 1997 and 2003... then the gravy train came screeching to a halt. Not a single contribution after March 2003. It's anyone's guess why, but if Chuck did something to sour Hochberg, it would explain his conspicuous absence among both Hochberg's and Hsu's bountiful largesse heaped on just about every other notable Democrat in New York State over the following 4 years.

These are all anecdotal observations of course, but I've made the whole data set of Hsu-related transactions available, so you can go exploring for additional interestingly timed contributions.

2) Hochberg's political benefaction predates Hsu's by several years. While Hsu didn't get his start until 2003 and didn't really hit his stride until late 2004, Lillian Vernon and the Hochbergs contributed more than a half million dollars to Democrats in the decade prior to Hsu's political foray (and more than a quarter million more since). This suggests the slate of candidates whose palms Hsu has chosen to cross with silver these last few years was not the product of either Hsu's own ideology or any specific partisan motivation. It seems more likely that the pols Hsu began to grease were simply co-opted from Hochberg's list of favored candidates.

...

But wait... there's more. Some cursory digging on Fred Hochberg reveals something interesting. He's a fellow HillRaiser. Thanks to a bit of alphabetical kismet, you can see his name directly above Hsu's on Hillary's official HillRaiser roster.

But wait... there's still more. Hochberg is also a dean at the New School, where Hsu was a trustee until this scandal broke last month and the school hurriedly removed his name from their website. Also on the New School board is Bernard Schwartz, one of Bill Clinton's biggest financial backers and the central figure in Clinton's scandal involving the sale of missile technology to China.

And the lily gilder: Fred Hochberg was a member of President Clinton's Cabinet.
Wow.
So, Mr. Prosecutor:
Is this really about "self-promotion and greed" or is it about a major Democratic booster/former cabinet official using a slick hustler as a conduit for millions of dollars in illegal donations from his circle of incredibly wealthy friends?
Seriously, read it. Spectacular.
This isn't just a blogger jagging off with "Internet detective work," this is stuff the prosecutors and media ought to have already discovered but apparently seem disinclined to pursue.
Questions For the Media and Prosecutor:
1) What kind of thief/hustler gives away so much of the money he's risked incarceration for? What is his motive for doing that? For "self-promotion"? Wouldn't it make more sense for him to "self-promote" by investing in Hollywood projects and "self-promote" among nubile young actresses? Why "self-promote" among the dreary past-middle-aged pot-belied gray-cheeked Democratic operative set?
2) Greed? How can greed be a motive for giving away so much "defrauded" money?
3) The media, and prosecution teams, are generally loathe to content themselves with the Lone Rogue Operative theory of a crime, especially when the crimes committed largely benefit others and not the Lone Rogue Operative himself. In the Plame case, in Abu Ghraib, the media, in particular, was furiously skeptical that Lone Rogue Operatives had simply acted with apparent criminal purpose for the apparent benefit of higher-ranking political or military figures. They still don't buy the Lone Rogue Operative theory in either case. And yet the media and the prosecutor seem almost eager to dismiss this current case as one of those Lone Rogue Operative cases here, as quickly as humanly possible. Why? Why the sudden onset of credulity that a criminal acts so selflessly to advance the interests of others, without their knowledge or at least connivance? Why has the Lone Rogue Operative theory become so tantalizingly plausible?
4) Why is it that Hsu's preferred candidates track so closely with Fred Hoechner's? Especially given that Hoechner was donating big to Democrats long before Hsu was? Was Hsu simply impressed by the slate of political actors that Fred Hoechner had been donating to? If so, why? Is Norman Hsu desperate to see HillaryCare universal health coverage? Or did he have... more tangible, more mercenary reasons for pushing Hoechner's field of candidates?
And finally:
5) Why is everyone so eager to wrap this case up nice and tidy and pinned on a Lone Rogue Operative/Patsy without asking all those "tough questions" the media claims it's uniquely qualified to ask?
Bonus: JackStraw sends this documentary of Hillary!'s shady fundraiser with the Shady Lone Rouge Operative Peter Paul (see a pattern) with the slugline "bombshell."

posted by Ace at
02:53 PM
|
Access Comments