« Nicely done - the Israeli raid on Syrian nuke stuff
|
Main
|
Hello, Fellow Paloozans »
September 16, 2007
Post-Palooza Posty Post
Good God. I still have a pulse.
How did this bullwhip wind up in my room?
As you all might imagine, everyone had a good time. We managed through the anxiety attacks and social ineptitude just fine. The place was packed - quite a few AoS morons made the trip, and they are all way nicer than me.
I did grab a few photos, but as a courtesy to those captured in awkward positions I'll give them a looksee and if they're ok with it, I'll do a write up with some of those.
If not, well, here. Feast your eyes on Mr. Slublog (who would not stop hitting on me last night).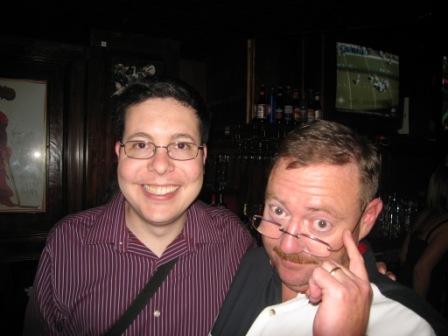 Dude, you're just too young for me. It would never work.


posted by Dave In Texas at
10:59 AM
|
Access Comments