ę Tits & Assets [Cuffy Meigs]
|
Main
|
Awww... School Stands In Solidarity With Bullied Kid Ľ
September 14, 2007
Justice for Kayla!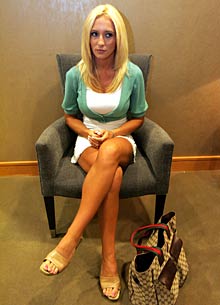 Itís not as satisfying as if O.J. had found the real killers or even the real robbers but Southwest Airlines has apologized to Kayla Ebbert. Unfortunately, they did it in a goofy and unfunny way.
Southwest president Colleen Barrett was trying to reach Ms. Ebbert via telephone.

"We searched for the naked truth, gotten down to the bare facts and she kind of caught us with our pants down," Southwest chief executive officer Gary Kelly said Friday morning. "So we're apologizing and we're going to move on and hope we keep her as a good and valued customer."

Southwest has not disagreed with Ms. Ebbert's version of what happened.
Now, if we can just get them to see the error of their ways regarding Ms. Setara Qassim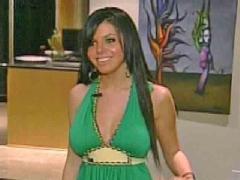 h/t Patterico


posted by DrewM. at
04:12 PM
|
Access Comments