« Number of Civilians Reported Killed In Airstrike On Taliban: 200-300
Actual Number: Zero
|
Main
|
AoSHQ EXCLUSIVE: Scott Beauchamp's Book, Revealed! »
August 06, 2007
BEAUCHAMP RECANTS: SIGNS STATEMENT THAT HE FABRICATED STORIES WITH ONLY "SMIDGEN OF TRUTH"
"Volunteered" Stories Were False On "Day One" of Investigation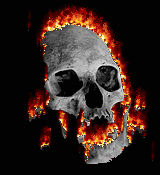 According to the military source, Beauchamp's recantation was volunteered on the first day of the military's investigation. So as Beauchamp was in Iraq signing an affidavit denying the truth of his stories, the New Republic was publishing a statement from him on its website on July 26, in which Beauchamp said, "I'm willing to stand by the entirety of my articles for the New Republic using my real name."
The "ludicrous" Goldfarb/Michelle Malkin/Ace of Spades front ludicrously blundered into the ludicrous truth of the ludicrous matter.

I repeat:
"Franklin Foer Doesn't Want To Tell Ellie Reeves Her Husband Is A Liar"
Direct. Quote.
From a TNR staffer. Never denied by TNR sources -- indeed, a TNR source wrote to Max Blumenthal slamming Gracie for eavesdropping on convesations.
But not for fabricating them. Just for eavesdropping.

posted by Ace at
09:57 PM
|
Access Comments