« Ward Churchill Expects To Be Fired Within Hours, Will Sue
|
Main
|
Neighbors Say Laurie David A Raging Ecomaniac »
July 24, 2007
Deleted: The New York Times Reported TNR Had "NEAR Certainty" Baghdad Diarist Was A Soldier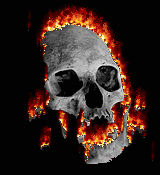 A follow-up too big to tuck in as an update to the post.
The original NYT story ran thus:
The magazine granted anonymity to the writer to keep him from being punished by his military superiors and to allow him to write candidly, Mr. Foer said. He said that he had met the writer and that he knows with "near certainty" that he is, in fact, a soldier.
Note the quotes. The reporter is claiming here to not be paraphrasing, but taking the subject's words verbatim from his lips.
TNR objected and claimed on its site they were "absolutely" certain he was a soldier.
But note Foer does not claim to have been misquoted.
TNR readers may have seen this story in the New York Times today. The story says that TNR knows with "near certainty" that Scott Thomas is a soldier in Iraq. In fact, we know this with absolute certainty.
The NYT dutifully changed the story (without making note it was correcting what is a blatant error, assuming it was an error, as is its practice) and has now omitted the "with 'near certainty'" line from its piece.
"The Editors" (Foer, I imagine, chief among them) wrote this "clarification." They do not claim Foer was misquoted, merely that the quote does not accurately reflect the situation.
So it appears by TNR's tacit admission Foer did say this. It further appears that the NYT changed a killer quote to protect Foer's magazine from Foer's quote.
Why?
Why did the NYT reporter at first believe Foer had expressed only "near certainty" that the man claiming to be a soldier in Baghdad was in fact even a soldier a Baghdad? Where did he get this impression? Are the words in his notebook? May we see them?
Why did Foer only originally say he was "nearly certain" his alleged soldier was even a solider at all?
Why did the NYT alter the story without alerting the public it was doing so, and without explaining the reasons for the alteration?
Has the NYT caved under pressure from TNR to change the quote, with Foer claiming he misspoke and shouldn't have that error held against him? But if that's the case, why did he misspeak? Why was he initially only comfortable giving this "maybe, I think" quasi-verification of his diarist's mere identity?
The Times needs to explain this. So does TNR. And their stories had better fucking match up.
Someone made a rather major error here, and it is actually crucial to the story -- indeed, it's what the NYT used to be in the business of reporting, actual big news -- if Foer was the one who "misspoke."
So I want to know who erred here -- the reporter in his notes/quotes, or Foer in the words he chose to vouch for his "Baghdad" diarist. Neither side is willing to say; the NYT is merely deleting the reference, and TNR "clarifying" without actually assigning blame?
If it was the NYT, fine, but they better goddamn finally admit an error and explain that error.
But I doubt that's what happened. TNR could have said that Foer was misquoted. They didn't. Because you don't stick a knife into someone who's saving your fucking life.
If it was Foer, I want to know why the NYT has changed his actual quote just because he called them on the phone and pleaded "Please don't run that, it's far too damaging to TNR! We only barely survived Stephen Glass for God's sakes!"
Would they be so generous about "helping" the editor of a conservative opinion magazine under scrutiny for running fake stories, I wonder?
Thanks to all the readers, including EC, for pointing this out.
Bonus: IllTemperedCur wonders when Foer could have met this person he knows "with near certainty" to be a soldier:
I still think that the money quote is "He said that he had met the writer". Since Foer is in DC and the diarist is supposedly a currently serving soldier in Iraq, when would they have met? If Foer hasn't traveled to Iraq recently, then the diarist must have been in the US sometime recently! That opens up lots of questions.

The big wedge to knock this down is the timeline.
Certainly it's not implausible the soldier -- or rather, the man we know "with near certainty" is a soldier -- was stateside at some point.
But there are questions. Why was this soldier in DC? How -- and why -- did he contact TNR in the first place? How did TNR establish his bona fides "with near certainty" during a stateside visit, which almost certainly was little more than a brief meet-up?
Screencap: Slublog ran his magic Lexis/Nexis wayback machine and sends this screencap of the story as it appeared originally.
Not that there's a whole lot of doubt about it; TNR itself notes what the story said (while curiously avoiding charging the NYT with an error). Still, best to have one's ducks all in a row when making a serious charge.
I guess. That's what people tell me, anyway.
Damnit: Slublog's screecap includes the line -- and yet my upload of that seems to end before the line, and I can't scroll down to see it. Anyone else having this problem?
I don't understand what's going on with this.
Hmm... Maybe you have to download the screencap and view it in paint-viewer program? When I click on it on my computer I can scroll down and see the whole thing. I just can't seem to do so in that pop-up.
The Obligatory Fake But Accurate Defense: This next quote can't be blamed on Franklin Foer. Or even the NYT. It's just from a commenter in the Plank "clarification" post named diggidy. Doesn't reflect on TNR... except, of course, it does re-state a rather disturbing belief on the left -- including among lefty journalists and pundits -- that the "fake but accurate" standard is a reasonable one:
His byline clearly states that he is a "Freelance Writer". He's a writer not a journalist.

He's capturing the feel of what is happening over there from the personal standpoint of a particular writer not attempting to capture specific facts. The overall story is more important than a series of actual events.
Silly me, I thought "the overall story" was "a series of actual events" accurately recounted.
But the lefties know better. There is truth, which is, let's face it, pretty boring and often disappointing in its refusal to reinforce your deeply held beliefs.
And then there is Truth, which is always satisfying, gratuitously so, almost to the point of pandering.
No wonder they have such a preference for the latter.
Tossing It Out There: I've figured, since the beginning of this, that the story of how "Scott Thomas" got in touch with TNR was fairly simple: "Scott Thomas" was commenter on the TNR blog, who had identified himself as a soldier in Iraq. An editor sent him an email, and thus thus the "Baghdad Diarist" was born.
My Google-Fu is remarkably weak, so I'll leave it to others to see if this leads anywhere.

posted by Ace at
01:50 PM
|
Access Comments