« To Catch A Predator All-Stars
|
Main
|
Michael Ian Black Writes To Someone Important From His Youth »
July 01, 2007
TOP LEBANESE HEZBOLLAH BOMB-MAKER CAPTURED IN IRAQ
CONFESSES HE WAS SENT BY IRANIAN QUDS FORCES; PLAYED "CRUCIAL ROLE" IN EXECUTION OF 5 US SOLDIERS IN JANUARY; "DIRECT LINK" TO IRAN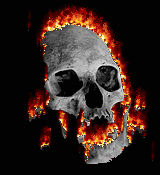 Sorry to swipe Allah's video, it's too big.
Print article, links, and commentary by Allah here.
Can the inevitable be avoided any longer?
Presidents have a lot of control over making crises into non-crises-- they just don't talk about them. They pretend they're not happening. They patrol carefully for leaks to keep the public from finding out there are serious threats to America... which they'd rather not deal with right now, but were the public appraised of them, they might be forced to.
The Bush Administration hasn't exactly frozen news about Iran's complicity in Iraq out of the press -- officials have indeed mentioned it from time to time -- but they've really not strongly pushed the stories, either.
Could be prudence on their part: After all, they can't be perceived as being too eager to begin another war in the Muslim world.
But this latest event may take that crisis-control-by-keeping-quiet tool out of Bush's toolbox.
And perhaps he thinks he finally has the predicate he needs to take action. CNN didn't just get this story out of dogged investigation, after all.
I Question The Timing: Afghan officials admit Iran is arming the Taliban to the teeth.
This seems like a Case for War being made.
If not "war" in the sense of full-blown invasion -- which I think is politically and likely militarily impossible -- then definitely a full naval blockade and likely airstrikes.
No rebuilding. No Colin Powell "You break it, you bought it." Bullshit. We're breaking it because it's killing our soldiers. They can do the rebuilding themselves; it may not be the Iranian people's fault their government is killing us, but it sure the hell ain't our fault either, and we're not required to commit to pacifying and rebuilding the country simply because we act out of self-defense against an enemy making incessant war on us.
A case could be made the organic rebuilding of the country -- by Iranians themselves -- will be bloody and difficult, but likely less bloody and difficult than with the hated American Infidel attempting to bring peace.
Destroy the state. Reduce it to chaos. It is a ticking time bomb, and it's time for a controlled demolition. "Render it safe."
Allah Says, "Nah:" He tells me to have a tall cool drink of calm your jets juice, noting Petraeus has already said the Quds forces were involved in the January massacre of our troops, and five Quds forces troops were captured in Irbil, so what does this really add to the evidence?
I suppose that's right... except this isn't speculation, it's a confession, and this story was served pipin' hot to Michael Ware as an exclusive -- something which generally gets more attention from all media outlets than a story simply announced to the press as a whole. (Strange but true.)