« TB WTF
|
Main
|
Amidst Immigration Furor (Fuhrer?), RNC's Small-Donor Donations Drop 40% »
May 31, 2007
You Have No Idea How Many Hits I Get On Searches For "Fred Thompson's Wife"
You know, Jeri Kehn, Fred Thompson's wife, Mrs. Fred Thompson, Mrs. Jeri Kehn Thompson, Mrs. Fred Jeri Kehn Thompson, Mrs. Jeri "Minnesota Tits" Thompson, the Future First Lady and The First Twins, "Stacey" and "Becca."
Just tossing all those in this post to grab searches.
And also, to grab searches from my three readers in Yemen, "Wife of Infidel Crusader Pig Dog With Knockers Like Ripe Casaba Melonns."
This is the part where i wanted to link the picture I'd uploaded of her, but I can't, because neither Google nor Yahoo cannot find a single frickin' post of mine anymore.
What the hell? Have they officially begun purging blogs from the search engines?
Here's Something: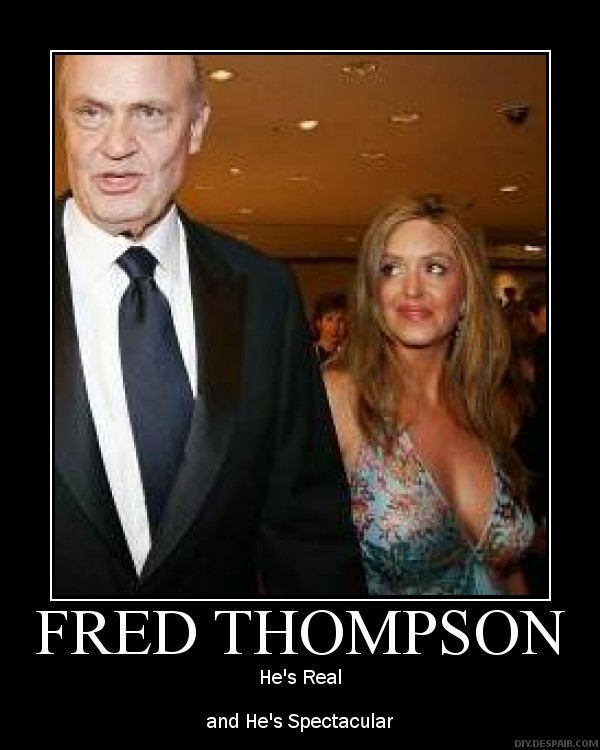 Thanks to BumperStickerist.

posted by Ace at
04:32 PM
|
Access Comments