« French Morrocan Tears Out Wife's Eyes After She Refuses Sex
|
Main
|
Internet Doofus Sees Fascist Messaging In... Teenage Mutant Ninja Turtles »
March 21, 2007
Dating Service Started Exclusively For "Hot People"
But really, do super-hot people really need a dating service? Wouldn't their super-hot looks tend to act as their own personal match-maker software?
Or are these people -- I know this theory sounds crazy, but hear me out -- merely imagining they're super-hot? It's been known to happen.
Anyway, if you're super-hot and yet just not able to get date offers from high-quality people such as yourself, you can join an online service that will somehow, by some cybernetic miracle, actually manage to hook up very attractive people with each other.
Jason Pellegrino (an 8.2 on the attractiveness scale) says the problem with Internet dating services is not enough really hot-looking people. So he and a business partner have created HotEnough.org, a sort of online version of Studio 54, the exclusive '70s disco where gaining admission was a pitiless Darwinian exercise.
8.2? Okay, let's check the evidence.
Number of ejaculations: 8.2.
So, you know, if you're interested in meeting other 8+'s, like Mr. Pelligrino, read on:
The site, HotEnough.org, is for "fit, good-looking" people.
Prospective members must submit pictures and must be rated an 8 or higher by people already in the club. Once they're in, they are permitted to e-mail other "hotties" for $9.95 a month.
"It's definitely hard to get through that rope, but once you're in, you're in and you're part of the party," Pellegrino said. "But you know there's going to be a lot of people outside waiting."
And who's in that hotness party? Hot people such as this:
It's like I just woke up in Sex Heaven.
The 33-year-old Nutley resident said he and his partner, Sean Cohen of Fort Lauderdale, Fla., created the site after concluding that Internet dating sites attract a lot of brave and desperate people, but not particularly attractive ones.
The steps to a successful business? 1, Identify a need. 2, Satisfy that need.
Here's your satisfaction:
A few months after its launch, membership is just under 1,000, Pellegrino said. In the beginning, only 8 percent of those who applied made the grade, but now about 25 percent of applicants do, he said.
Fancy that. A business that's taking as many sign-ups as it can.
Candidates must send in three pictures, including one full-body shot. Active members rate the pictures online without knowing anything else about the people in them.

"People can say that the site is shallow, they can say it's superficial, but I think we're all a bit superficial when it comes to dating," Pellegrino said...

Using HotEnough.org "saves time and it does the searching for you, narrows it down to the people that you are interested in meeting," he said.
Narrowing it down to that special, very hot someone:
Did anyone else just turn half-gay, or is it just me?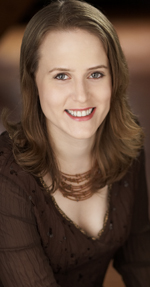 Okay, now I'm straight again. Whew. That was a close one.
Thanks to Dan Riehl, who's actually covering politics.
I can't believe he beat Allah to this one.

posted by Ace at
03:02 PM
|
Access Comments