« Tasering The Nipple: Torture, Heart-Ache
|
Main
|
Much More From the NR Symposium »
January 29, 2007
Andrew Sullivan/The Daily Dementia
Reposting in honor of Sullivan's new claim that mortar-toting terrorists are "civilians," in as much as they're not wearing uniforms.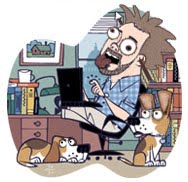 Bugs
Bugs! Bugs! Bugsbugsbugs! Bugs! Shitbastard!

The View From Your Window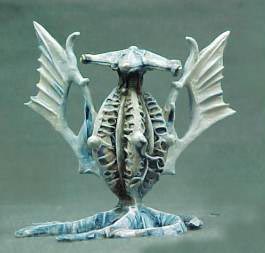 Thanks to Nii'ainy'glathh'hurk, from Yoggoth.

Painting Your Walls With Your Own Feces
Eh, why not? On Trading Spaces they're always saying rooms need a "pop" of color.

Bush: Satan
VOICES IN MY HEAD TELLING ME KILL KILL KILL BUT I IGNORE THEM I TRY TO IGNORE THEM GOD GIVE ME STRENGTH PLEASE PLEASE I DON'T WANT TO DO THIS WHAT IS THAT SMELL COMING FROM MY REFRIGERATOR OH GOD NO WHAT HAVE I DONE

Email of the Day
Andrew, I just wanted to compliment your bravery on your post "Bugs." You captured a feeling deep in the heart of this country, but which too many are afraid to express. When you write "Bugs! Bugs! Bugs!," you sum up the frustration of millions of Americans who are tired of seeing Bush/Cheney transdimensional parasitic beetles burrowing into their skulls and devouring their cortex fluid.

And when you write "BugsBugsBugs! Shitbastard!," you give me hope that the incompetence of Donald Rumsfeld will one day come to an end, and that the nine foot tall centipede who has taken the place of my wife will finally be exposed as the Infiltrator Insect it is.

Thank you for your courage and independence, and keep on bugsbugsbugsbubsbugs! Dirty ratwhore soup! Bugs!
Thanks to reader "Good Andrew" for that, who is the "Other Andrew" who hides in my left eyeball when "Bad Andrew" is looking for him. "Bad Andrew" does... things to "Good Andrew." Terrible things.
We must talk of this no more. He's coming.
Oh, hi, Bad Andrew! I was thinking of you! I bought you some pants at the Gap!
Why... why are you holding that meat-cleaver, Bad Andrew? Talk to me... I don't like it when you stare like that...
Don't you want to try on your new khakis? They're pleated.
Was I... not supposed to buy... pleats?
Please answer me. Please answer me.
Bugs!
...
Cognitive dissonance. It's not just a river in Egypt.
Again... Mad-props to McGurk for that fantastic graphic.