« Shock: Drooling Imbeciles Show Proficiency At Advanced Comic Form Known As "Irony"
|
Main
|
Kerry's Website Takes Down Editorial Stating He Was Right About Troops Being Dumb; No Explanation Offered »
November 04, 2006
Terrorists Endorse Democrats In Election; Media Silent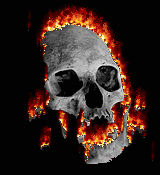 CNN ran terrorist footage of an American soldier being killed by a sniper. Their defense was that this was information the American public ought to have, no matter what conclusions the public might draw from it, or how the public may be influenced by terrorist propaganda. They would, they argued, trust in the public's wisdom to draw the right conclusions and not be overly influenced by enemy propaganda in a time of war.
No one on the right bought this argument. Superficially, it does make some sense. But we knew CNN, despite its protestations, does in fact censor the news when it feels the public will be "misled" by stories, or be overly influenced by some stories. And CNN, and the rest of the MSM, of course exercise this censorship whenever a story may unduly influence voters to vote Republican, or support the War in Iraq, or support any other position the MSM doesn't support.
If the MSM really has a "let it all be reported and let the public figure it out without our censoring the news" philosophy, why are they embargoing the rather interesting story that terrorists support the Democrats in the upcoming midterms? Surely the public has the wisdom to not be unduly swayed by such information, right?
Apparently not. The terrorists have in fact endorsed the Democrats without any ambiguity, but the MSM now decides that some terrorist propaganda isn't fit for print. Or broadcast.
National leaders in the Democratic Party, including Howard Dean's Democratic National Committee, potential House Speaker Nancy Pelosi, possible presidential candidate Hillary Clinton and longtime party stalwart Ted Kennedy don't want to talk with WorldNetDaily about an endorsement their party has received.

The endorsement came via a WND article by Jerusalem bureau chief Aaron Klein, who interviewed leaders of several prominent Mideast terrorist organizations, including Al Aqsa Martyrs Brigades and Islamic Jihad.

"Of course Americans should vote Democrat," Jihad Jaara, a senior member of the Al Aqsa Martyrs Brigades terror group, and infamous leader of the 2002 siege of Bethlehem's Church of the Nativity, told WND.

"This is why American Muslims will support the Democrats, because there is an atmosphere in America that encourages those who want to withdraw from Iraq. It is time that the American people support those who want to take them out of this Iraqi mud," said Jaara, speaking to WND from exile in Ireland, where he was sent as part of an internationally brokered deal that ended the church siege.

Jaara and others told WND that they believe if the Democrats come into power because of the party's position on withdrawing from Iraq, that ensures victory for the worldwide Islamic resistance.

...

Muhammad Saadi, a senior leader of Islamic Jihad in the northern West Bank town of Jenin, said the Democrats' talk of withdrawal from Iraq makes him feel "proud."

"As Arabs and Muslims we feel proud of this talk," he told WND. "Very proud from the great successes of the Iraqi resistance. This success that brought the big superpower of the world to discuss a possible withdrawal."

But WND was unable to get a single comment from dozens of telephone calls made over two days and messages left with various leaders' offices and press secretaries.
Before the inevitable defense "Well that comes from WND, we can't necessarily trust it" -- um, aren't the news organizations in the business of gathering and verifying news? WND provided all the names of those quoted -- the MSM can rather easily arrange interviews to verify those terrorists said what WND said they said.
Or disprove the story, perhaps, if all of those terrorists deny making the previous statements.
But the media knows damn well the quotes are genuine, and certainly will not arrange telephone interviews (with people quite happy to talk to the press) in order to report the story themselves. They'll just embargo the story completely.
That's the media's most potent power -- not shading or slanting stories this way or that. But simply refusing to report major stories they feel may cause Americans to think "the wrong things."
So CNN can hang itself with its claim that "We're not in the business of censoring the news." That's precisely the business it's in, and business is good.
Thanks to Intaglio.

posted by Ace at
02:50 PM
|
Access Comments